Post by schmitty on Jun 12, 2008 0:43:58 GMT -5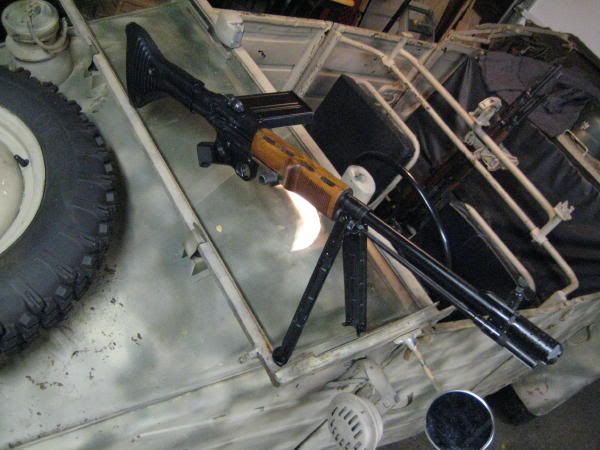 Finally finished the toughest airsoft conversion project I have yet attempted. This started out as a Shoei non-firing FG42 type-E replica. The shoei replica comes with a solid metal die cast stock which was a huge problem since that was the only area in the gun large enough to possibly house the gearbox. It required me to make my own stock from a mixture of metal tubing and fibreglass.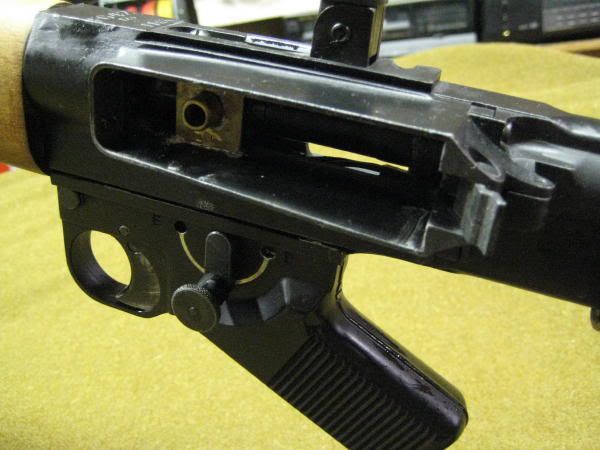 It uses a highly modified VerIII TM gearbox and an Aug hop up. I came up with a unique solution to the problem of magazine availability. The FG mag can be removed just as you would expect but also you can un clip the end of the mag and remove and replace the inner mag with another full one. The inner mag is from a G-3.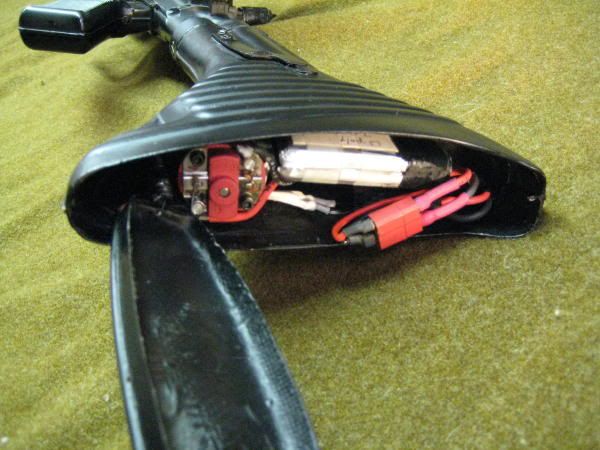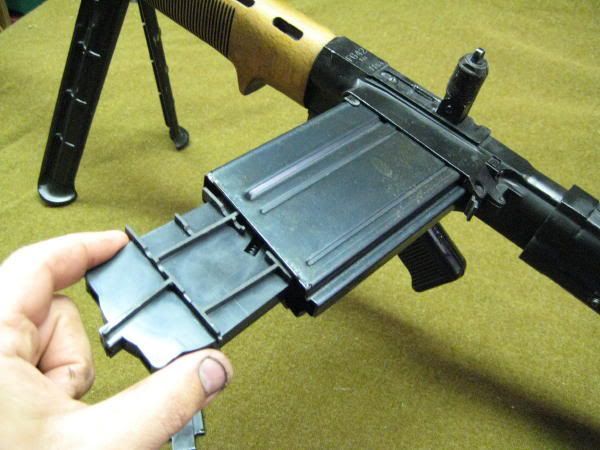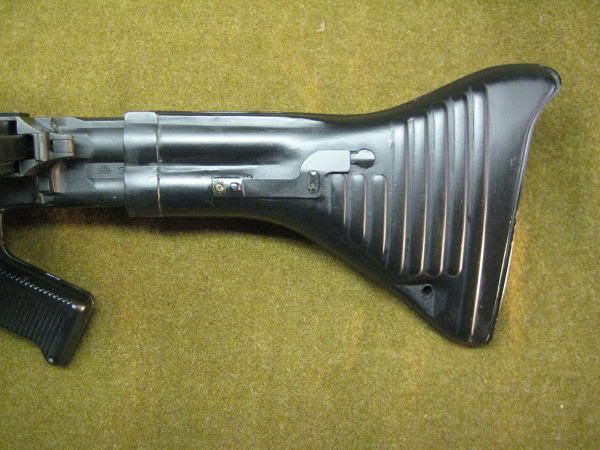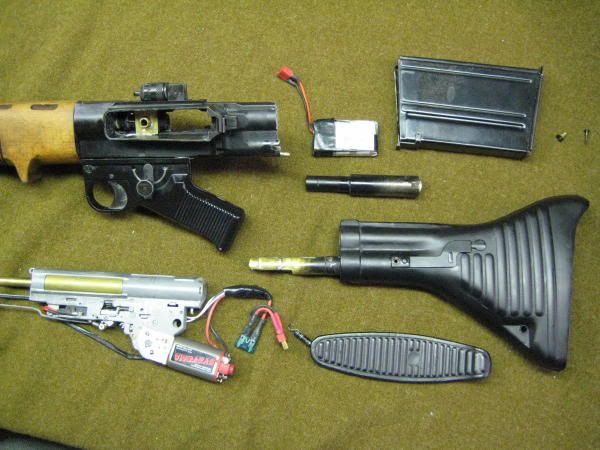 The butt plate of the stock is held in place by a pin at the top and a spring at the bottom. It only has room for a small battery (1500mah 7.4v lipoly) but it can be quickly and easily changed without any tools.
The Fire selector/safety lever works exactly as the real rifle. Forward for semi auto. Centre for safe and back for full auto.
The cocking lever can be pulled back and springs forward although I have to admit it makes a very unsatisfying springy noise

It all comes apart fairly easily for maintenance or repair.
Just for comparison is a picture of 3 gearbox's. At the top is the AGM MP-40 box. In the middle is the FG modified Ver III and at the bottom is an airsoft club M-14.
At one point I didn't think this gun would be possible to convert without extreme scale infidelity. Just goes to show anythings possible.
Schmitty