Post by kalashnikovkid on Dec 13, 2010 14:48:29 GMT -5
Hey chaps,thought I'd post my mp40 over haul here. It's a straight copy and paste job from the UK forums I frequent so may have some dodgy time frames. Saying that.... Enjoy
Now the MP40 caused me grief before I got it. I spent months tracking down a shop with them in stock only to be let down after I paid for it (thanks Boomarms) Then a chap at my local site offered me this beauty with 5 mags and a repro sling for £150.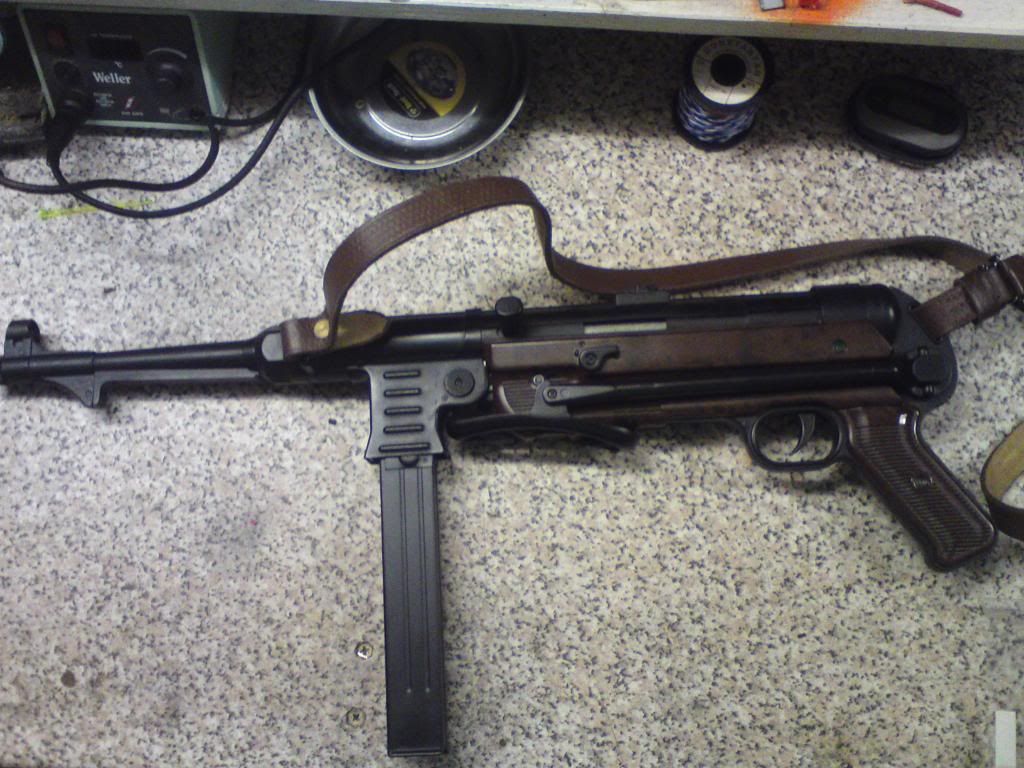 After much shooting from the hip and posing I cracked out the tools... A short skirmish showed up a lot of design flaws with the AGM system and I was determined to sort all of them and some once and for all!
The work list is as follows
Strip and clean
New piston and head
New cylinder and Head
Metal bushings
Bearing spring guide
New gears (might as well)
Re shim and lube
AK hop and TM mp5 barrel
TM rubber
H nub
MOSFET trigger system and re wire
Strip the paint and re finish with Birchwood Casey products
Modify bolt with possible RS style safety
Possibly stamp trades
Mechanical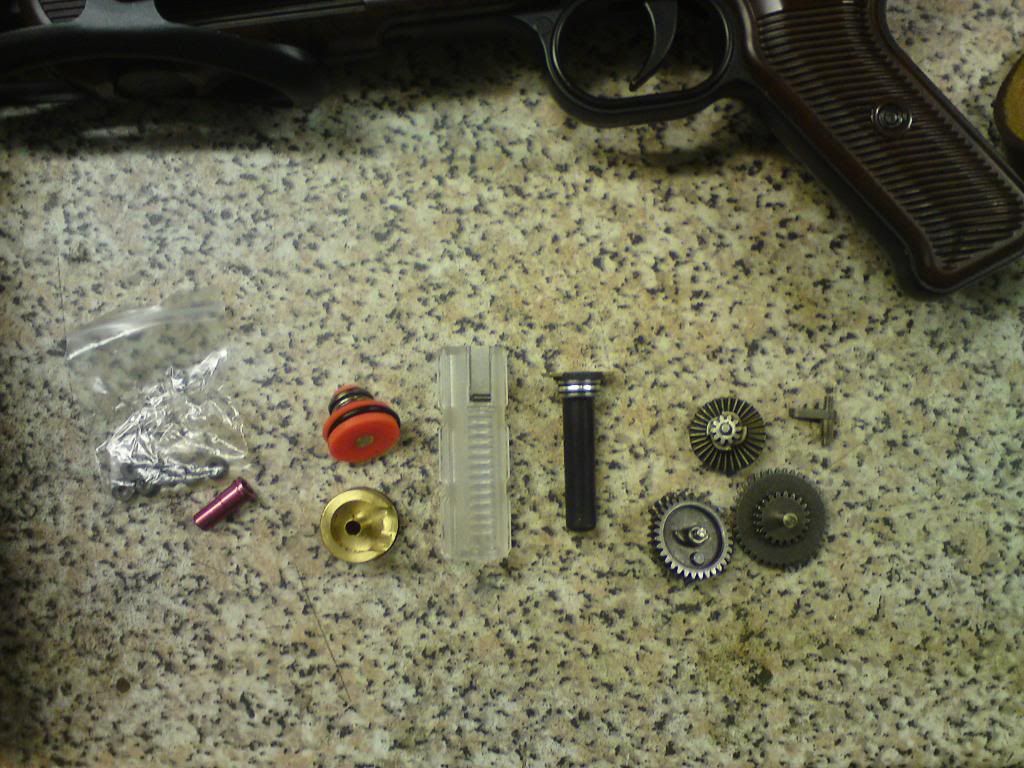 The nozzle is a AK style one that doesn't fit! AGM nozzle is longer by a few mm. Cylinder is just out of shot.
With all my parts here it was time to strip the lollipops . Oh what a gungy filled mess it was!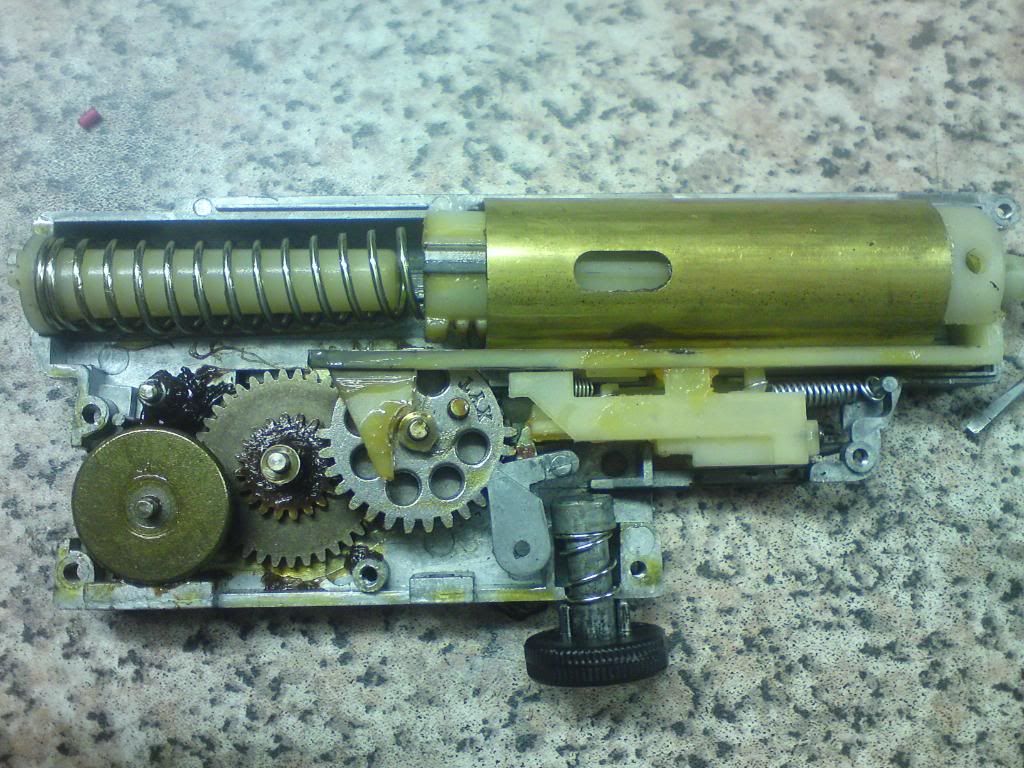 How much goo can you fit in!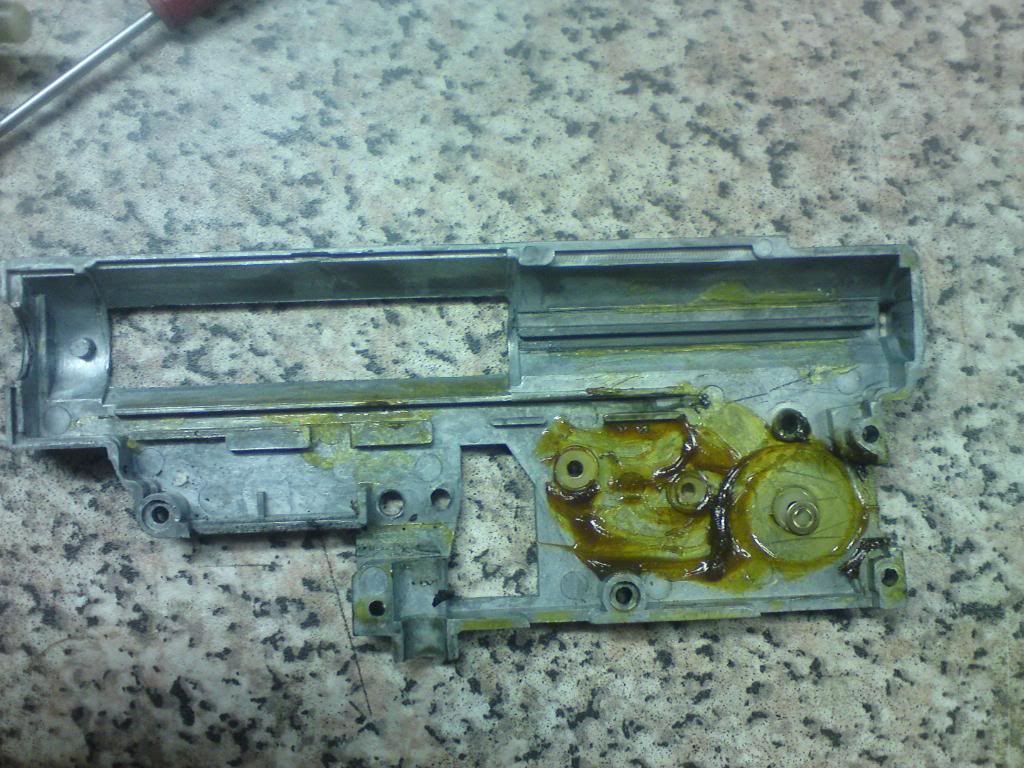 Now I only want full auto so I looked at the trigger system and didn't like it so i binned it in favor of a micro switch/mosfet system.That allowed me to strip out loads of unnecessary parts. Everything below is redundant, No more trigger bar for me!
And this is what I kept, found out later i had to re use the stock nozzle.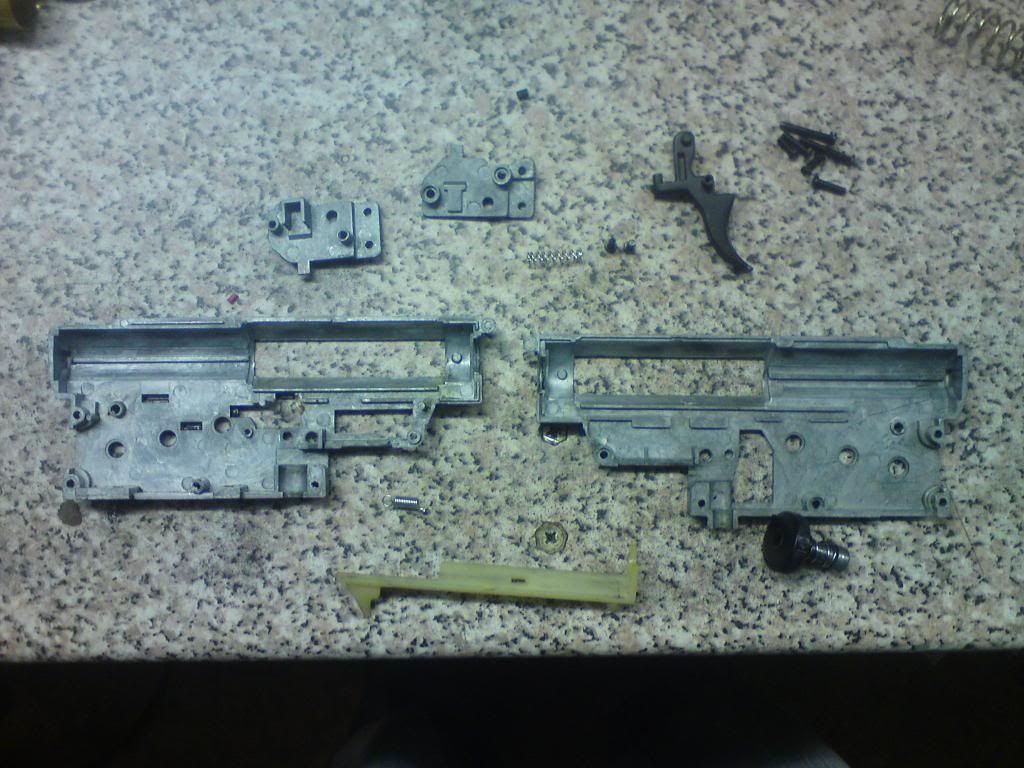 Sadly I forgot to take a photo of the internals after fitting (doh) and really didn't want to re open it for no reason. Trust me when I say it's pretty

Electrical
First thing's first I got rid of the stock wiring loom including this abomination (what a pants system)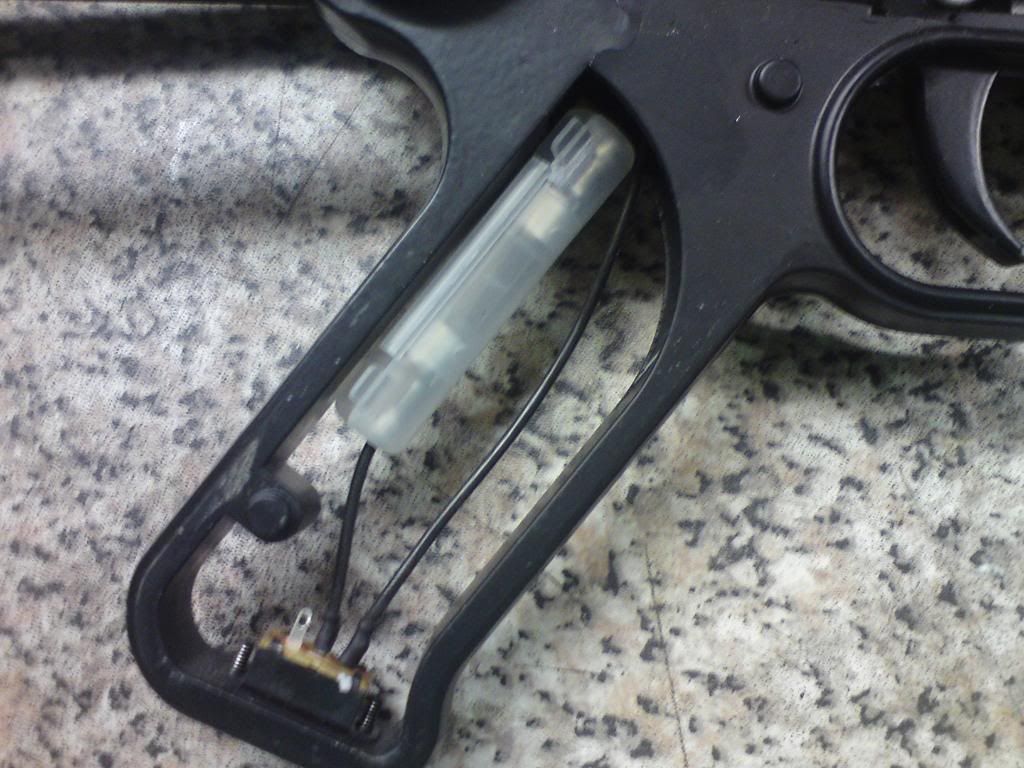 Couple of reference shots for tho's who don't know what the stock set up is
trigger bar
More in post two.....