Post by Ersatzjack on Jun 9, 2007 0:01:48 GMT -5
Okay, this is my third effort. This time I tried using an actual 98K stock and my sacrificial lamb was a $145 Yugoslav produced 98K. I figured that the metal was all stamped with Yugo markings and that it didn't matter much as a historical loss. Hey, I would have torn up a war relic too since it's a free country. Anyway, this one is loaded with upgrade parts. I purchased the PDI precision trigger group because it doesn't have a safety and is thinner (thus allowing less wood to be removed from the stock in the crucially thin area where the bolt recess on the 98K stock is and also the PDI trigger group positions the trigger further forward for a more pleasingly centered trigger in the trigger guard. I also had to buy the reinforced bolt handle from Laylax. This is a must if you plan to craft a real looking bolt handle. The upgrade is metal and that allows a weld to be made. The cylinder is palsonite and upgraded and the barrel is an upgrade to match the upgraded receiver which while not steel is at least aircraft quality aluminum and a bit stronger. The barrel is a tightbore Laylax. So you get the idea, pricey. Anyway the pictures below will show that I pretty much followed the design of my second conversion. I was going to do a step by step but since every gun is slightly different that is impossible. Also, so much of this is dependent on the skills of the builder so you really have to want to finish the project. During my first Mauser conversion, I almost gave up and that was when I bought a G33 Tanaka just in case. As it ended up, I did succeed to my satisfaction and if you check the airsoft for sale thread you'll see my Tanaka is available. I just really like the springers. This one shoots real smooth and probably send the bb's out around 430-ft/sec. I am shooting .25 for accuracy and the coke can chrono is using the .20s for the test. Punches through the bottom and dings the inside of the top of the can. It is very comparable to my first conversion. That is the only one that has seen battle. I used it for the Easter weekend event and nailed three Americans and no one complained about getting hit too hard. Still, I won't be shooting this at anyone close.
Tips - If you are thinking about trying one of these then let me suggest that you really need the PDI trigger if you plan to use a 98K stock. If you use a M48 Yugo stock you can go with the thicker standard VSR trigger arrangement because you have more wood. My next and probably final Mauser conversion will incorporate my suggested best practices for these rifles. I have definite ideas now on how to make an accurate replica for the best price balancing quality and value (I didn't say cheapest) and will let you know what I find out. But due to operational security I can't say anything specific yet. But a hint, stick to the M48 stocks if you don't want to spend a lot on upgraded parts. Also I am not even considering the APS2 here and whatever I say applies only to the VSR type guns. Big tip-if you are doing this conversion use the rear bolt at the back of the trigger guard and the bolt hole at the back end of the receiver as your reference point. Make everything else fits from that point forward. Just work your way up. If that makes no sense to you, then study the pictures and if you are still in a quandary then wait for me to sell one. I plan to sell my oldest conversions as I build new ones. Part of my first in - first out inventory control plan.

Here are the pics: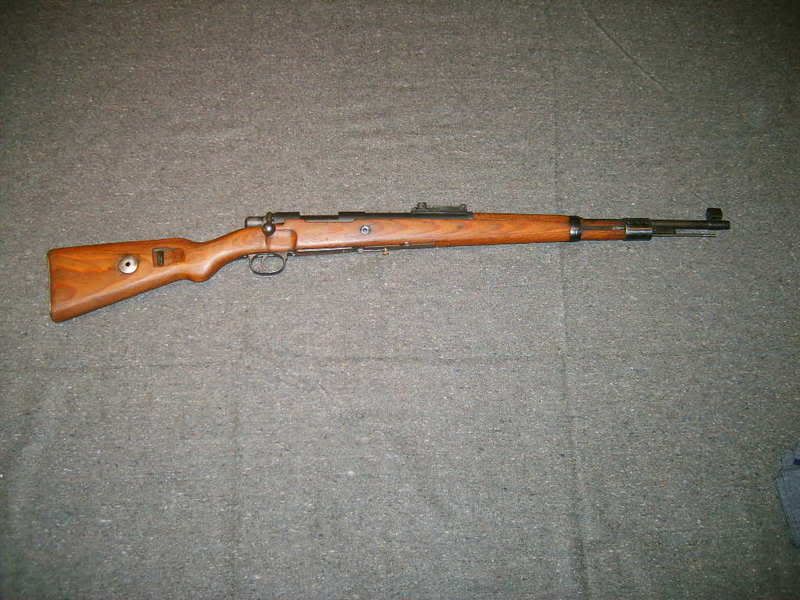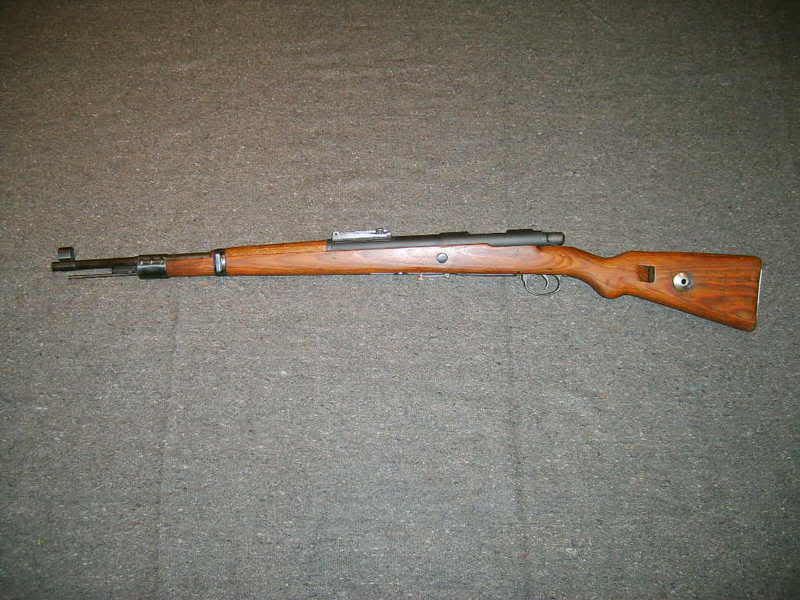 My magazines are numbered for the gun since each one is custom and magazine detents will vary from gun to gun. Standard rifle load out will be 90-rounds. Then I'll be looking for somewhere quiet.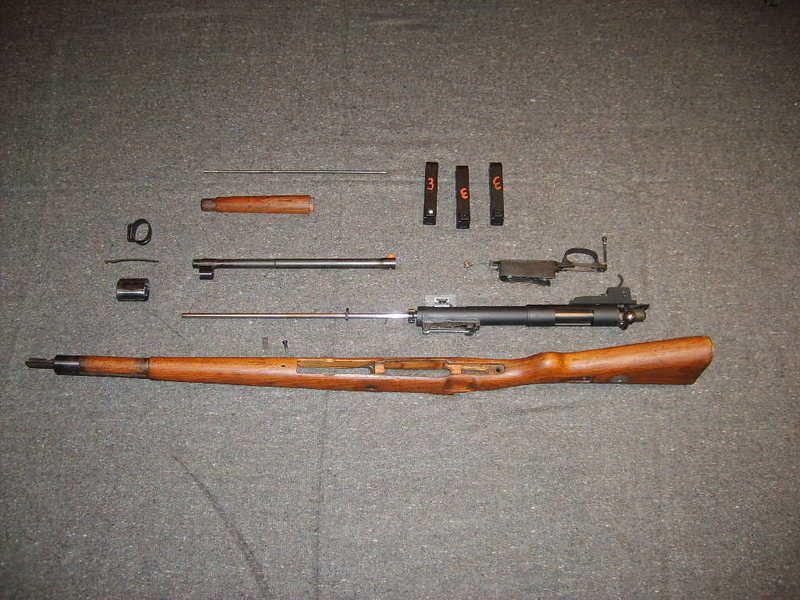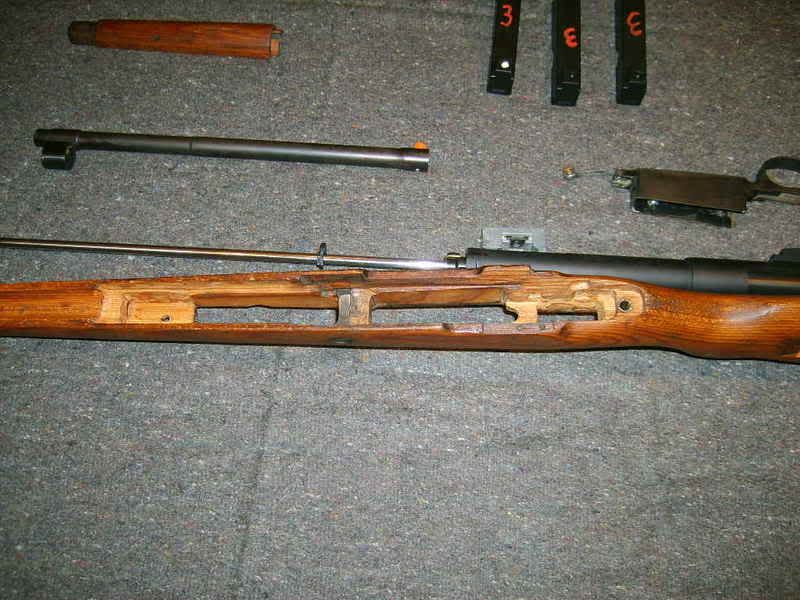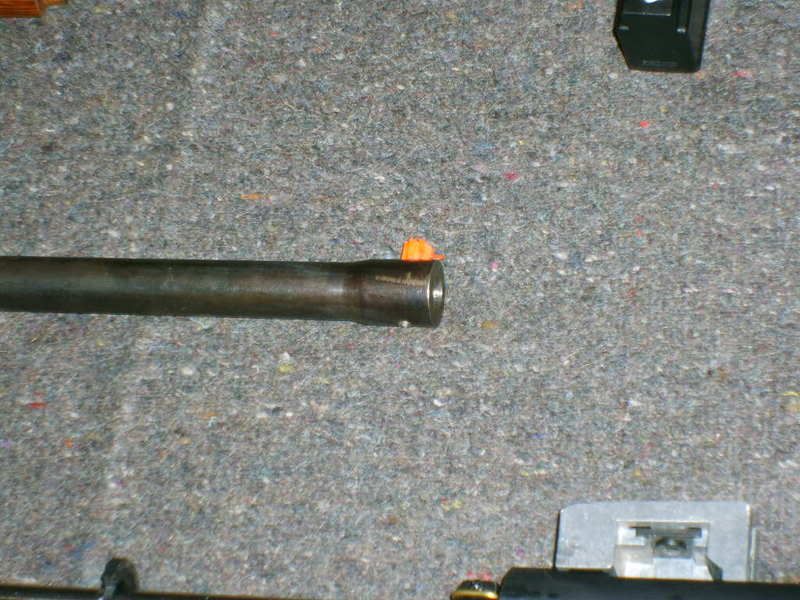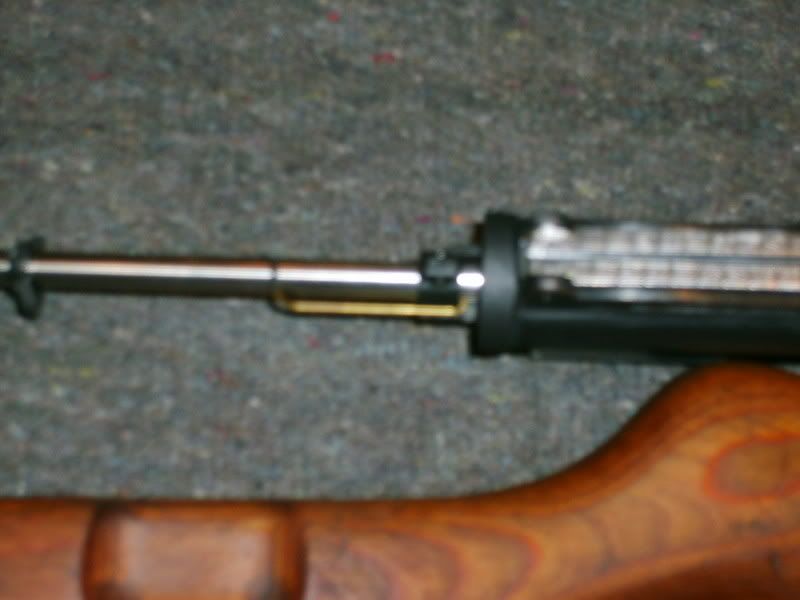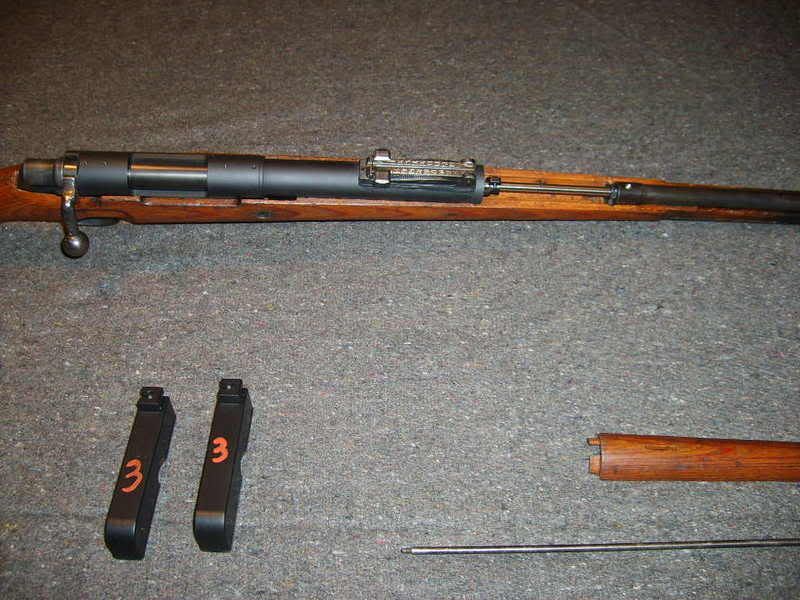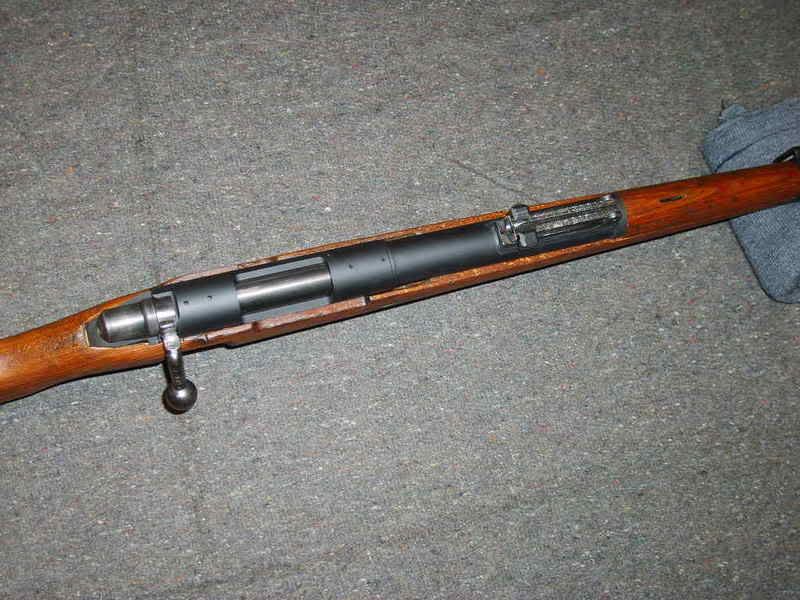 Okay, trying to fool you with angles. The picture below shows the one problem with the conversion and that is that the bolt doesn't line up with the recess and there is no good way around this. Either the trigger aligns or the bolt but not both.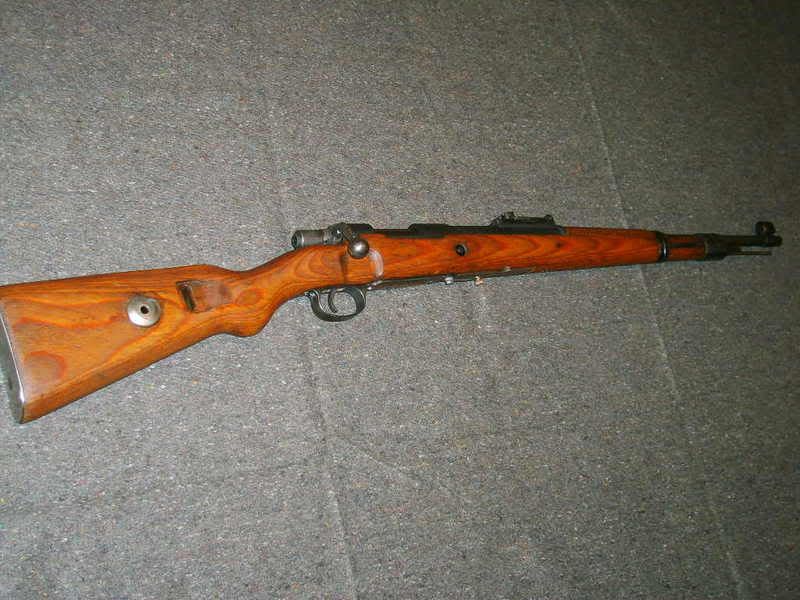 Finally, a comparison of the second and third conversions. They both had more shallow stocks than my first and thus I had to adapt the magazine release in a similar fashion. I like it. It's quick. The trigger aligns better in Number 3 but not if you are wearing gloves.
There are slight differences in lengths also.
Now I really need a battle to look forward to. - Otto.
P.S. - Franz has already staked a claim to the new one and so that is why I have to attempt number 4. Besides, it is great fun. I only had to see my eye doctor once for this conversion and he treated me for free. Well, not quite. He wants to bow hunt on my airsoft land. I figured it was a good trade. Oh... I was wearing eye protection but those nasty sparks got in somehow. I'm gonna work on that.