Post by m1steelpot on Jun 27, 2008 17:07:29 GMT -5
Hello- my name is Paul, (and before you ask, I am not 14 or 15, I'm sitting pretty on 18, please don't treat me as somebody who's new to the hobby, I've been doing it for a few years) and I currently do several impressions. I am a "reenactor" and I am pretty much here to show my kits, and to get constructive input from those out there who feel they need to comment on my impressions.
I do own the "weapons" (K98k, M1 Garand, and M1 Carbine) for each of these impressions- but they are true, active, working, firearms. I recently got them, and these pictures were all taken beforehand. So, though I may not have a rifle in hand, consider it there.
GI Kit- These pics were taken by me- they were done in 35mm b/w film, and I made the prints by hand. I scanned them and uploaded them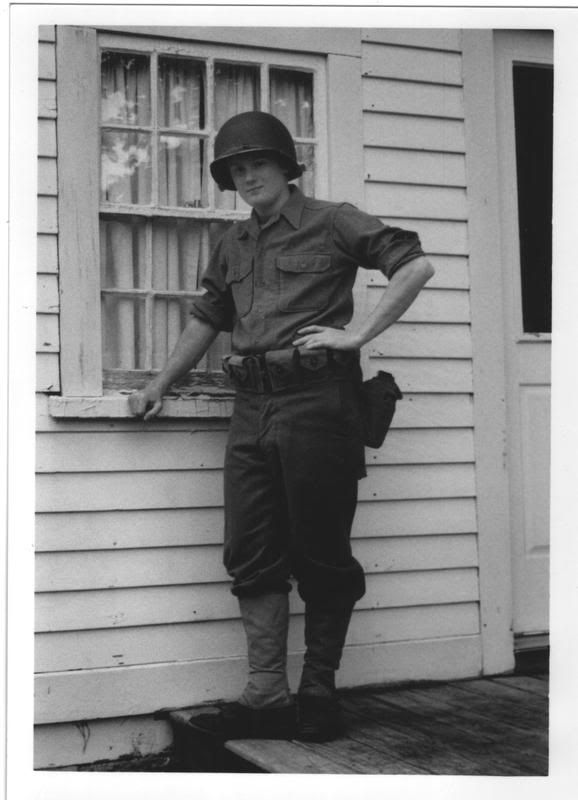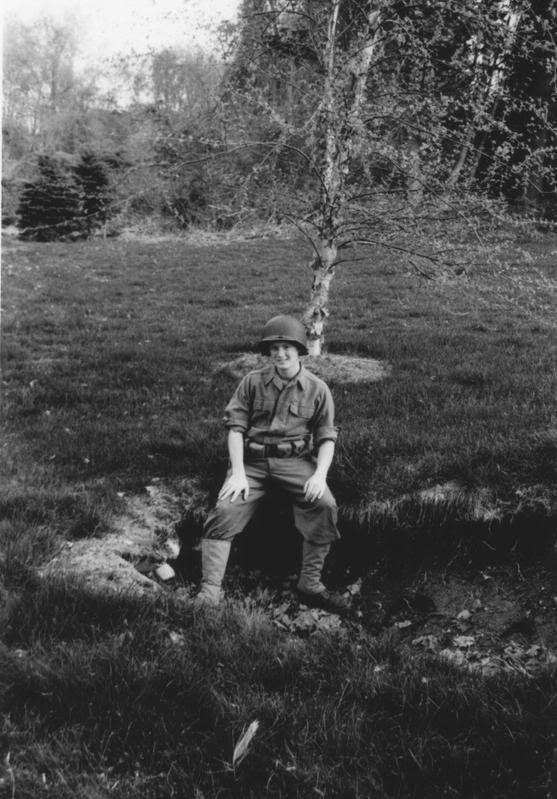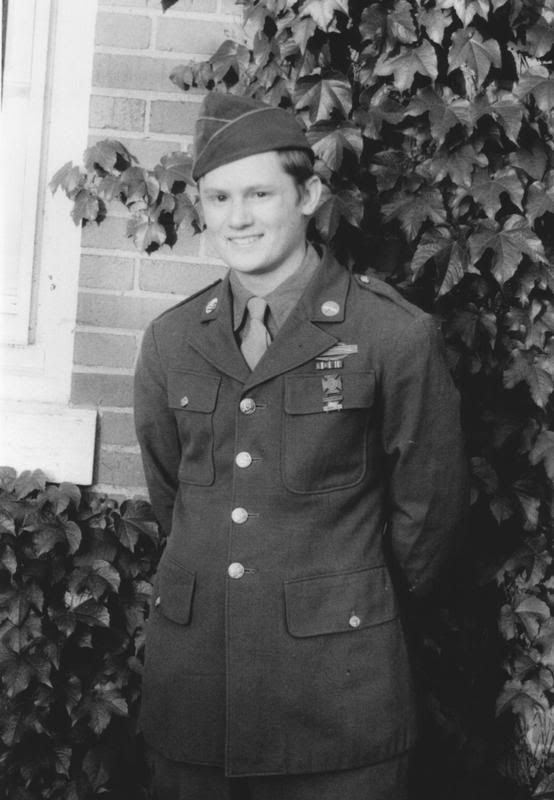 Color photos-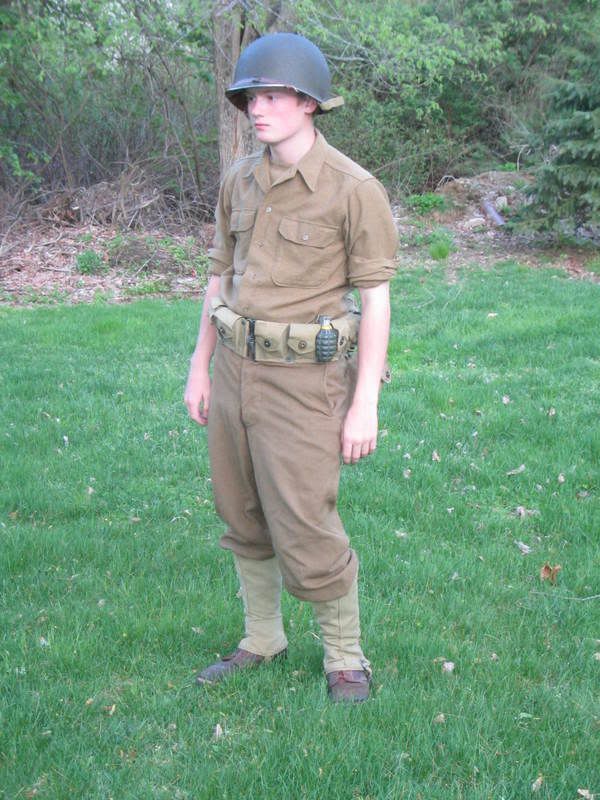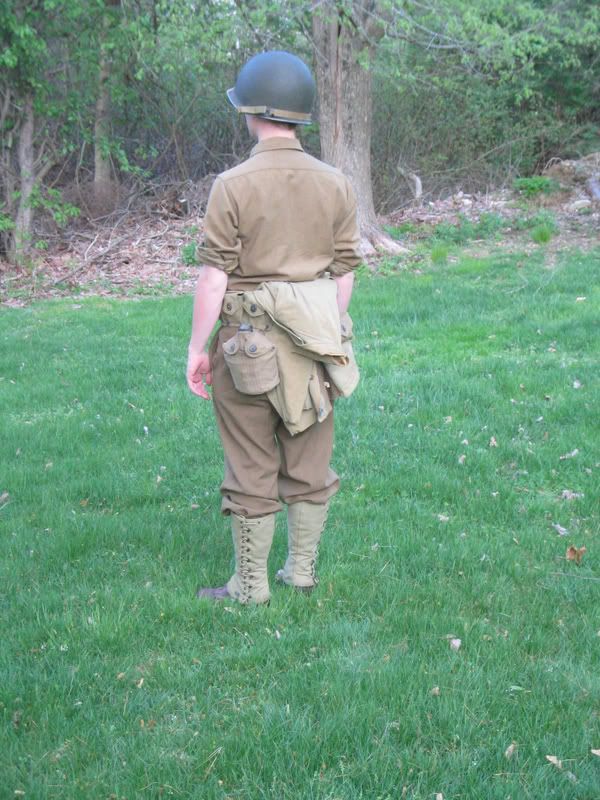 That was my "July '44" look, and I'm looking to improve on it by wearing my M41 inside out (lots of photo evidence, they did this b/c the liner was darker, and provided better camouflage). Also, I'm going to add many bandoleers to it- as seen in many pictures of Bocage '44 fighting.
Before you ask, I own a full "kit" of gear, but I feel that it's almost Flaggrantly Wrong to run into combat wearing it all like you're in a parade. I base my impressions off of photographic evidence and veteran's accounts.
For instance, this is my "late war" impression of a rifleman in the 26th Division, 104th Inf. Regt.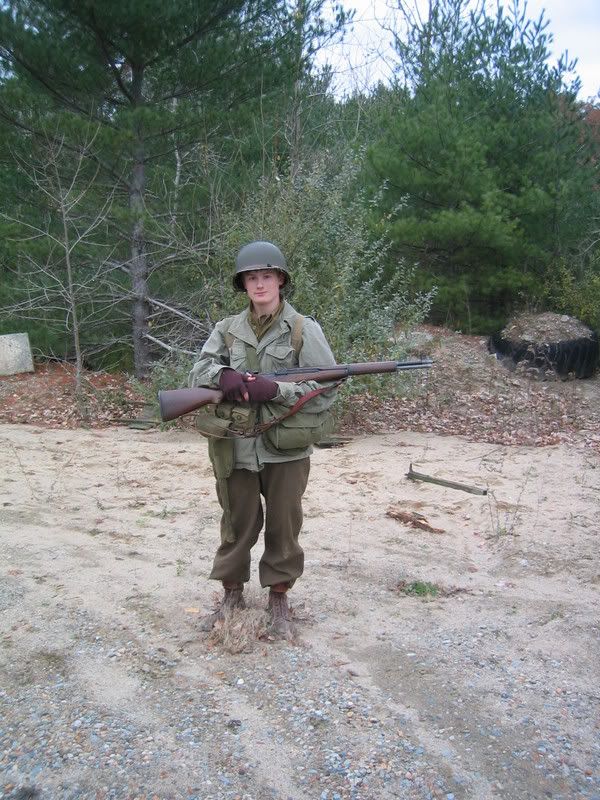 img.photobucket.com/albums/v72/cheveron595/YD0006-1.jpg
[/img]
I am wearing full gear, in the timeframe where I shouldn't be. I talked to a vet from the unit I was representing in those past few photos, and he told me he didn't have a haversack, and neither did anybody else. His messkit was a fork and his canteen cup, that is it.
Other than that, I have just started doing German- and I am in the same German unit as Jugendkrieger. I am striving to achieve that level of authenticity in my german impression, as I have already done for US.
Just to say it, everything I am wearing in the above photos is original (even the underwear and socks), save for the boots- which are WWII Impressions (imo the best)