Post by Guinness on Feb 20, 2007 16:10:07 GMT -5
This thread is to post your "Hey Looks Great!" or "Where are your Enlisted Men?" comments from the
"Stitch Knot-See"
thread.
Please keep
any
pictures in this thread
TO AN ABSOLUTE MINIMUM
.
If you absolutely MUST post a pic in here, make sure there is a point to it, i.e to explain a point, cite and example, etc.
You guys are doing a great job of keep the pics separate from the comments, lets keep it up.
*Remember, images posted in the "Stitch Knot-See" picture thread are assumed to be open for comment and advice, pics that end up here are not. Keep comments helpful and friendly.
...And if you are going to comment, ya better know yer shi* and be able to back it up ;D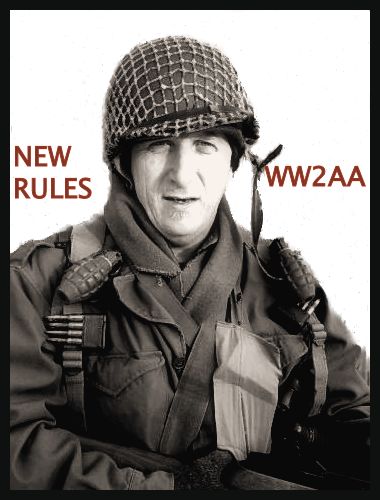 New Rule 1:
"You are Farb because..." comments ONLY allowed on pictures posted in the picture thread-
Please refer back to the rules post in each of the picture/comment sections as they have been modified
slightly
, if someone posts an image in the
picture
thread, then it can be assumed that they are looking for feedback or comments- If, however, a picture is placed in the
comment
thread, then it can logically be assumed that they either: Can't read and didn't realize that this is the comment thread
or
, they are posting it there for a reason and don't expect advice comments. (Yes, that goes against the 'norm' as we originally wanted NO pics in the comment thread, but you guys have been doing a great job of keeping them separate and I don't expect too many problems in this regard.
For instance,

the images that started this whole mess were posted in the
comment
thread specifically for P51-
Not
for someone to 'take liberties' with and edit and advise about facial hair standards in the ETO sheesh

Which brings me to the next new rule...
New Rule 2:
No editing of images without the consent of the poster/owner/subject-
I'm gonna go ahead and say I'm probably just as guilty as anyone, although I can't remember or find that last time I did it, but I've probably done it somewhere, so there is my disclaimer-
Yes, there is a certain amount of 'public license' given when you post pics on the interwebs with your ugly mug all over them, but it's just common courtesy right? and I cannot imagine a situation that would be so immediate or important that you can't shoot a PM to the image owner and ask permission to use/alter/whatever can you? Especially if the intent is to offer advice and information for the benefit of all the members.
And my last new rule for now,
New Rule 3:
NO ONE HERE is an 'absolute' expert- quit acting as such
As some wise members have said in this very thread, we are "all allies" here- We need to start acting that way and move away form these absolute 'It was this way' kinds of statements- We are here as friends to to help and assist with what we have researched and what we have read- lets keep it helpful and non-confrontational. We all have things to learn, all of us let's stay humble and helpful.
Really, IMHO about the
only
thing we can say with any degree of certainty is:
-There were no "Tanker" Garands issued to troops in any theater
-There were no Marushin C96 Carbines in WWII (

Gordak)
Other than that,
most
issues I see people getting in arguments about around here have
already
been proven to be true such as:
-Marines used some Army gear when they were issued it and vice-versa
-Not all Paratroops returned their M42s after D-Day
-Some non-paratroops wore 'Jump Boots'
Now, lets talk about hair for a second and use logic to see if we can agree- I completely agree that long, over the ear or shoulder length haircuts are right out- but let's think about what was going on then- There really wasn't a 'long hair' culture in the 1940s,
with the exception
of the German haircuts- obviously they had shaven or very close cropped sides- but they also had the practice of keeping the top somewhat long and just 'slicking' it back- I have seen pictures of similar cuts on US soldiers and a few British- Now picture a soldier that is out in the field for months at a time without access to a barber or even being rotated back to an aid station or England (Or Where ever they may send Axis troops) to get a haircut- Ya think his hair
might
get a little bushy and
somewhat
'long'? I sure do- But remember, and I have no idea about the Germans, but I know that every G.I would have had a completely BALD, shaven head in bootcamp- so how stinking long could it possibly get anyway? Lets say a guy goes through basic, and then gets shipped right over to England and is in Europe as soon as possible- thats still going to be at very least 2 or 3 months from his first bootcamp haircut- this whole time he's in Garrison and around his superiors, add to that the fact that as we said 'long hair' just wasn't in fashion then, so lets say that he lands in France, fights through Belgium, Holland and Germany and never sees a pair of scissors for
another
3 months.......well, just look at pictures from then.