Post by Gerry on Aug 30, 2010 21:03:43 GMT -5
The World War II Western Front Airsoft association
Presents
November 2010
Ground Zero Airsoft
1254 Wolcott road
Wolcott, CT 06716
Cavalry patrols of the 80th Recon. Troop and Second Cavalry Squadron on the 2nd and 3rd of September reached the high ground west of the Moselle River; establishing that the main body of the enemy had withdrawn across the river. Further reconnaissance revealed enemy strong points remaining in the Foret de L'Avant Garde and in the vicinity of Arnavilie. It was further reported on the 3rd of September, that the enemy had withdrawn the main body of his troops from Toul and was digging in the high ground opposite the city on the East bank of the Moselle River. During this reconnaissance, the 80th Recon. Troop secured the towns of Mamey and Martincourt, which had been burned to the ground and in which fifteen civilians had been murdered by the fleeing "the baddies". Other civilians were treated for wounds inflicted by German machine gun fire and grenades.
Please send your registration info to the following Email address:
WW2WFAA@aol.com

Please include the following:

Name:
Unit Impression and rank:
Address:
DOB/Age:
Weapon:
Email address:
Rental: Y N
All players under the age of 14 must be accompanied by an adult who is playing.
All players under the age of 18 must have a parent/guardian sign their waiver.
Obtain your waiver here:
www.humyo.com/FQpzvtY/Hell%20in%20the%20Liri%20
'44%20waiver.pdf?a=adnMBv0kn2g
Safety
Airsoft electric Guns (AEG's) - 400FPS
single shot bolt action - 500FPS
ANSI Rated Eye protection (shooting glasses, goggles) is required to play.
Full face mask for players under the age of 14.
NO ALCOHOLIC BEVERAGES MAY BE CONSUMED ON THE PLAYING FIELD AT ANY TIME during play.
This will be a one day event beginning 9:00AM and ending at 7:00PM. Please plan on arriving no later than 8:00AM for registration and safety briefing.
We will have a free modern camping area on site for those that would like to arrive on Friday & Campfires are permitted.
Admission will be $40 with pre registration $45 for a walk up (no pre-registration, this will allow us to appropriate adequate supplies)
We will have a post event jamboree for some social time, laughs, catching up and game recap which will include a Chow line style meal (Bring your mess tin!!!) and soft drinks at this time we will do the raffle. Please expect to stay for this
It is advised you show up in your kit and travel light as this will be a constant flow and multi mission event. Everyone will be keeping busy and constantly on the move.
Commanders will have zero knowlege of their missions and will be receiving orders on the ever changing field of battle.
If you need supplies, ground Zero is a full service Airsoft shop which is just a 7 minute ride from the field.
Raffle prizes: TO BE ANNOUNCED
You will receive one raffle ticket with your admission additional tickets will be 1 for $5 and 3 for $10. Please purchase additional raffle tickets to support the event and World War II airsoft!
Game play requirements
A WW2 Impression and weapon will be required to attend this event!
Allied
US Infantry, Airborne and any western allied impressions permitted.
German
Heer, Luftwaffe Waffen SS & Volksstrum
Medic Rules will be in effect using "wound" cards and bandages.
We will once again employ combat medics, this will be a free entry, Non-combatant position. The German Sanitäter (medic) impression will be provided free of charge as well. Please review the medic rules here:
ww2aa.proboards.com/index.cgi?board=northeasternus&action=display&thread=7714
On the 4th of September, the 319th Infantry Regiment successfully forced the first bridgehead across the Moselle River against fierce resistance by the 3rd Paratroop Training Regiment. This regiment was composed of young and almost fanatical soldiers. The bridgehead across the river did not receive any counter-attacks but the enemy occupied the towns and fortresses of Villey-Le-Sec and Grondre Ville and attempted to contain our advance from these advantageous positions.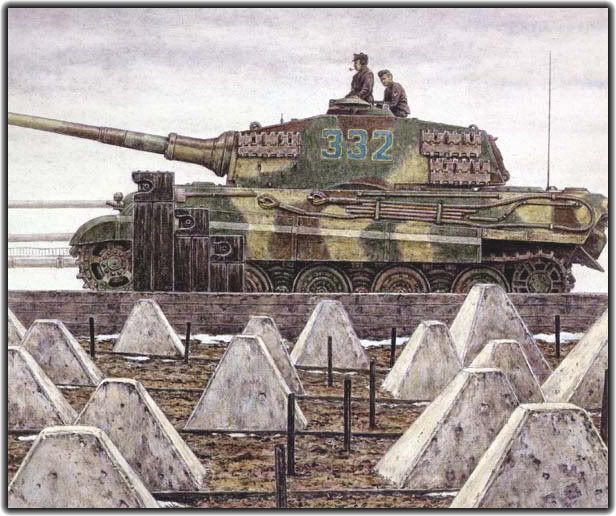 On 4 September, attempts to cross the Moselle River at Pont A Mousson and north of Pont A Mousson met with fierce enemy resistance determined to be elements of the 3rd Panzer Grenadier and 15th Panzer Grenadier Divisions, and our units withdrew to make further preparations. These divisions brought from Italy to establish a line at the Marne River had finally managed to get into position at the Moselle River.
From the 5th to the 11th of September, mopping up operations continued on the West bank of the Moselle River. An enemy task force, composed of paratroops and German Air Force personnel and known as Combat Team Hilmer, doggedly held the Foret de L'Avant Garde and the towns of Pompey, Marbache and Bellevilie against our attacks, suffering heavy casualties in so doing
At the present time we will be looking to fill the following positions:
Allied lieutenant-
Allied adjutant-
Allied Medic-
Wehrmacht leuntnant-
Wehrmacht adjutant-
Wehrmacht Sanitäter (free admission)-
If you are interested in any of the above positions please PM Gerry on these boards.
For all the buzz and updates plese go to this thread:
ww2aa.proboards.com/index.cgi?board=northeasternus&action=display&thread=7725