Post by jimmiroquai on Apr 14, 2012 18:00:50 GMT -5
Hi guys,
Well, what can i say. 4 days of blood, sweat and tears but not an iota to compare to what those men did and sacrificed for future generations. I hope we gave them a fitting tribute. Here are but a few highlights from this year's Philippine Scouts Heritage Society Annual Reunion. the first ever here in the Philippines.
The venue:
The Clark Cemetery: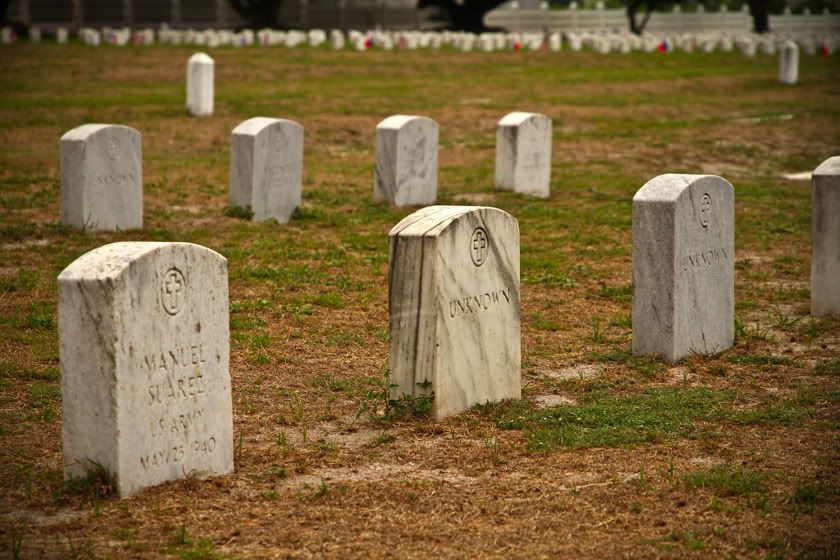 The color guard awaits: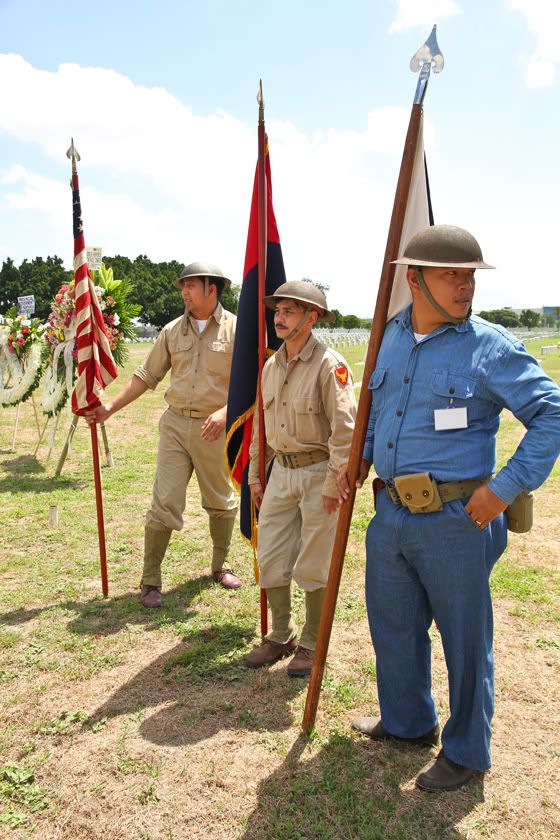 The Philippine airforce provided a band and firing squad: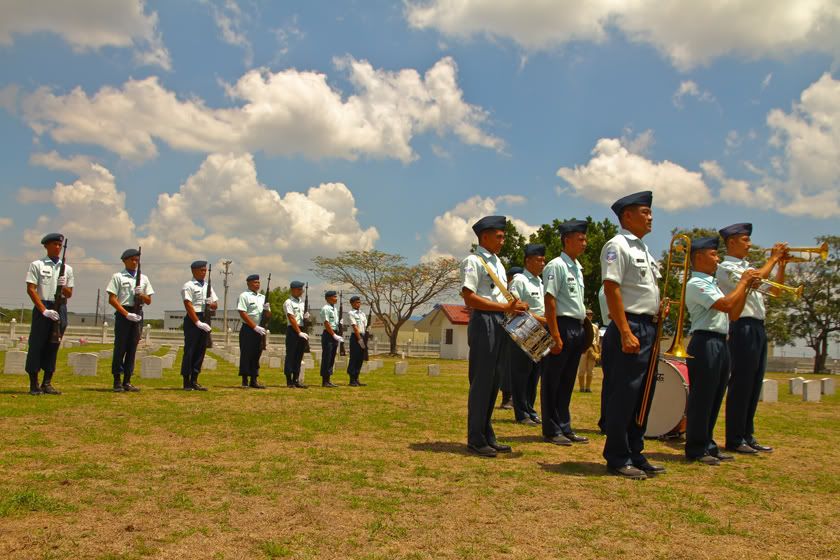 April 8 (am) Dan figuracion, Felipe Fernandez and Eulalio Arzaga of the 26th Cavalry arrives in style: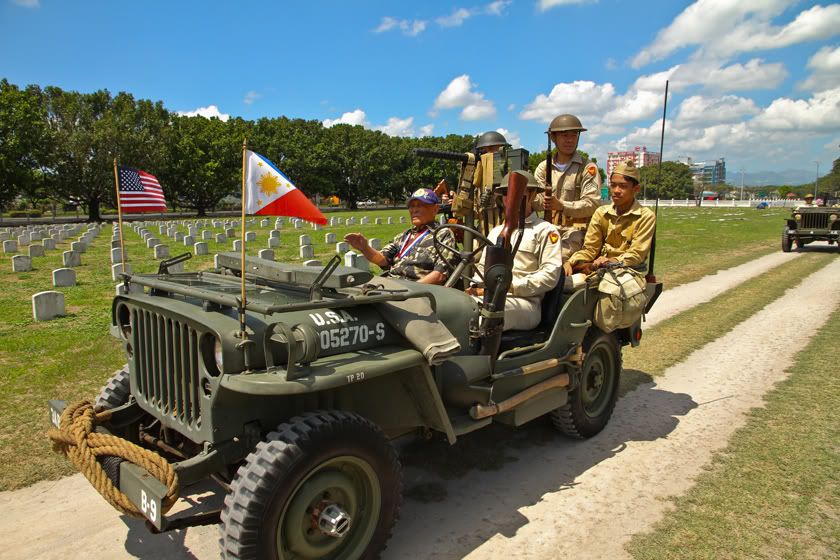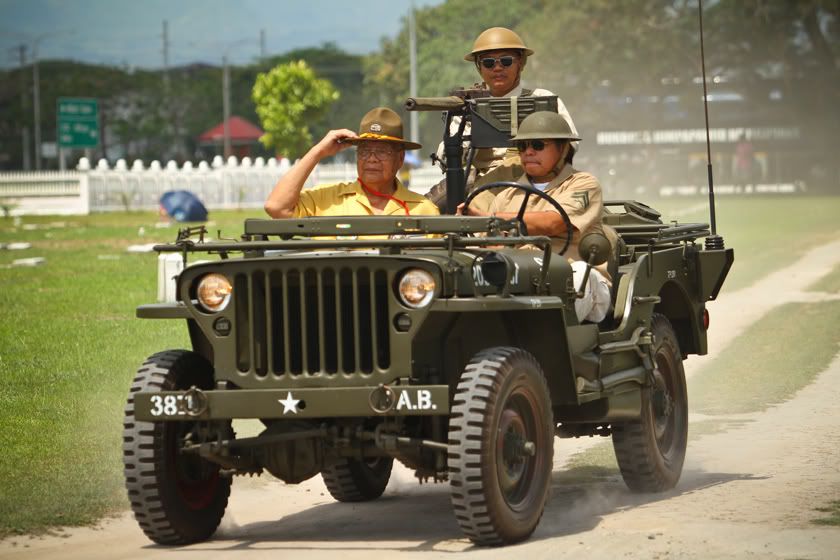 An appropriate horse escort led the parade: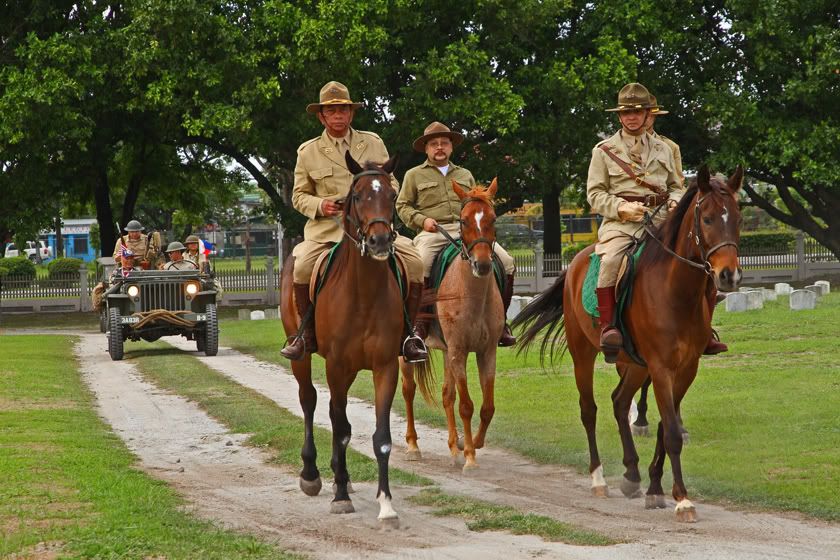 The riders were Rudy Cabigas, Jojo Nicolas, Erich Nicolas and Dennis Nicolas: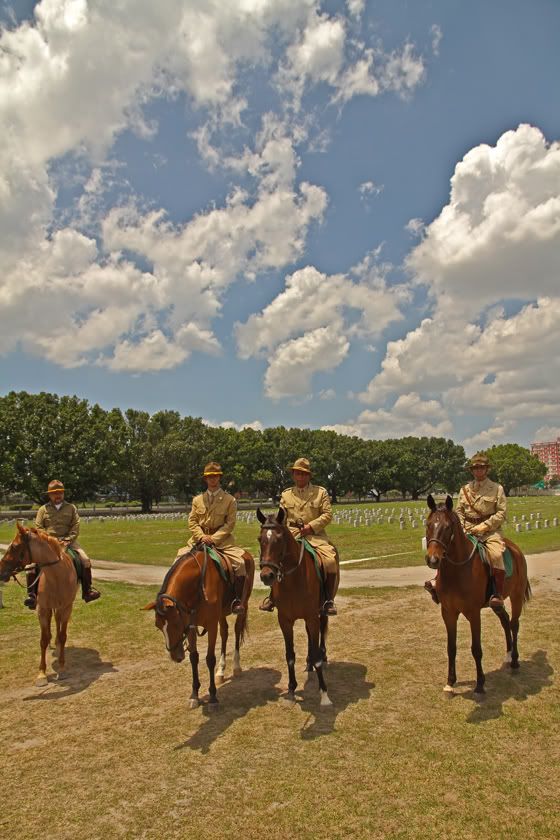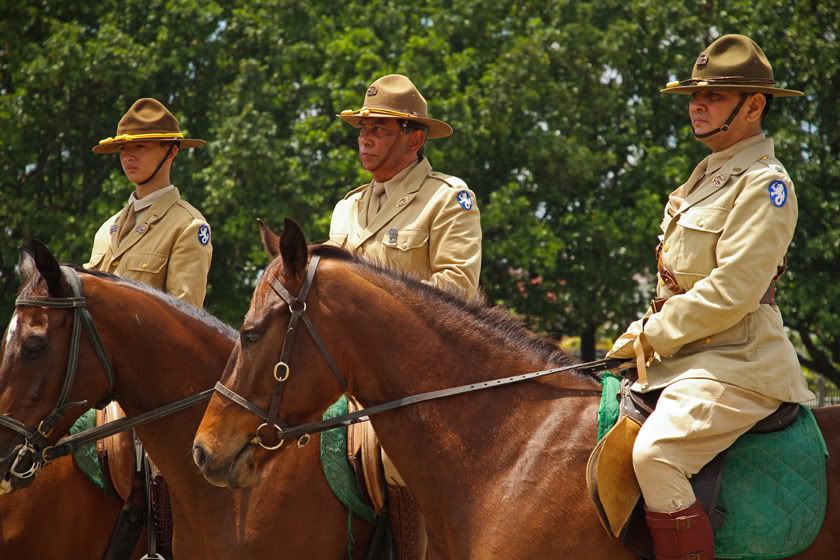 Rudy in his element: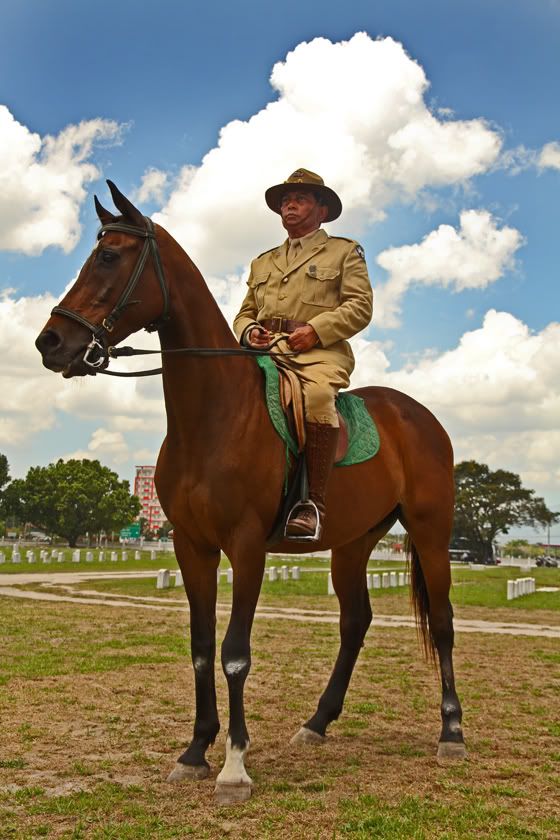 Jojo looks every bit as dashing: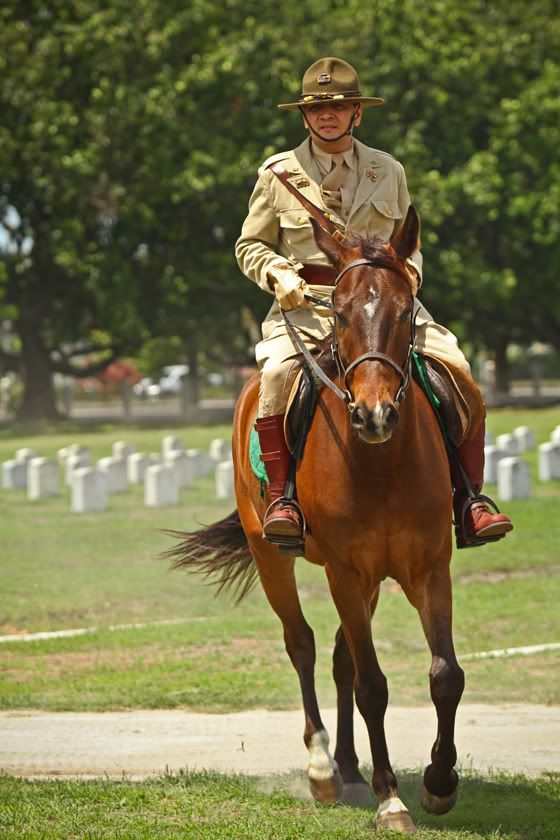 John Gilbert from the local VFW and Historian Prof. Rico Jose: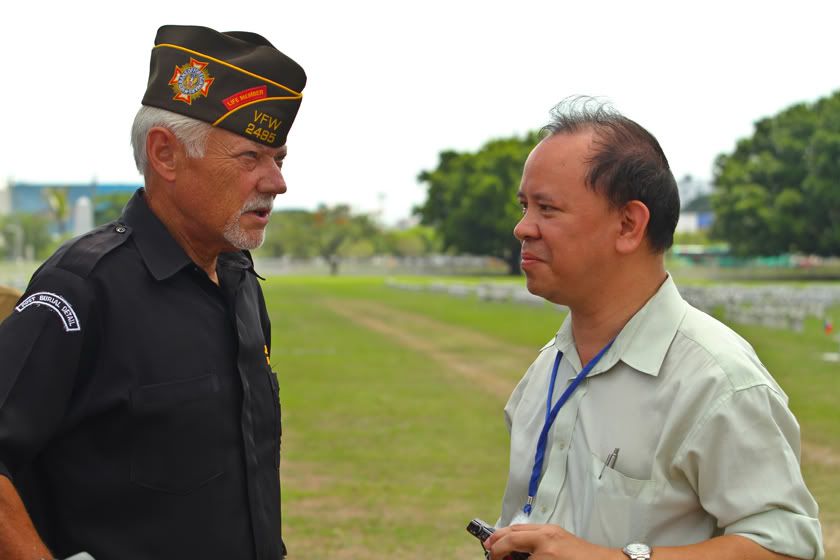 Felipe Fernandez walks to the Cemetery Venue:
PSHS reenactor color guard with representatives from the PI, HK and UK: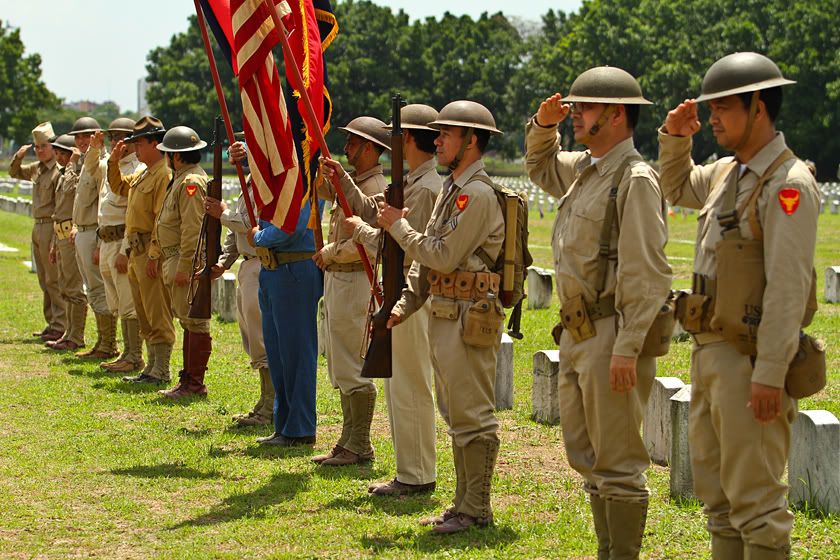 Mc Kinley Chapter President Jojo Dy: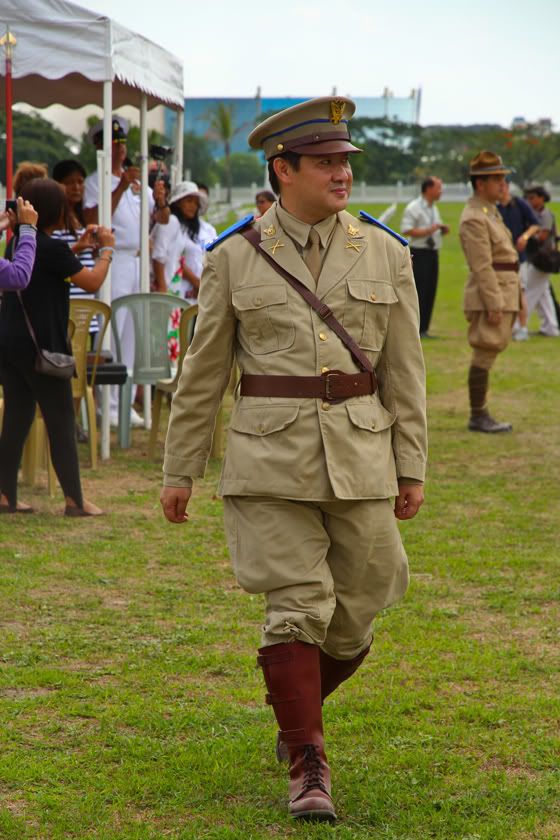 John Gilbert, Joe Calugas and Gil Mislang Address the audience: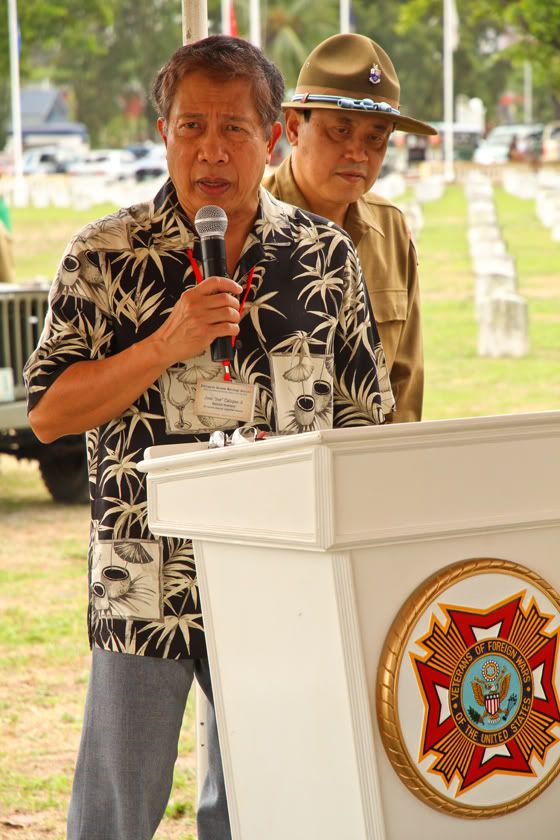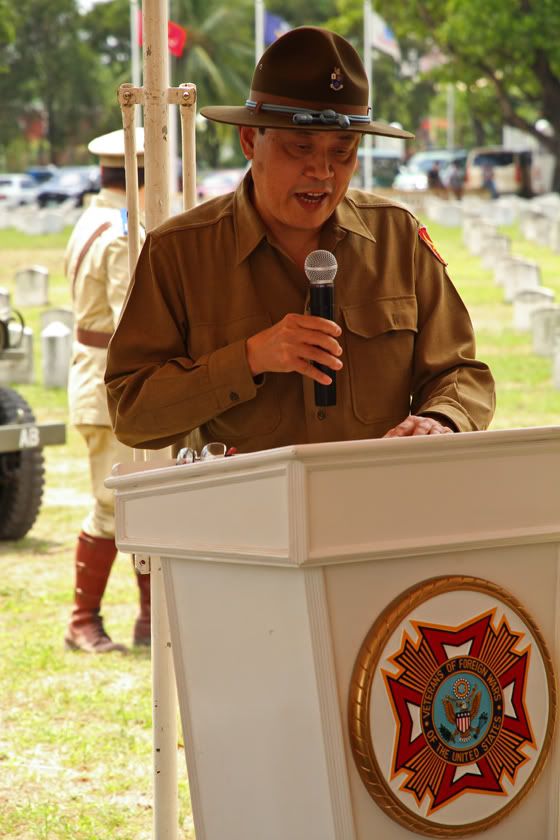 Felipe Fernandez's moving eulogy. As he mentioned the names of his fallen friends and comrades, taps was played. There was not a dry eye in the audience: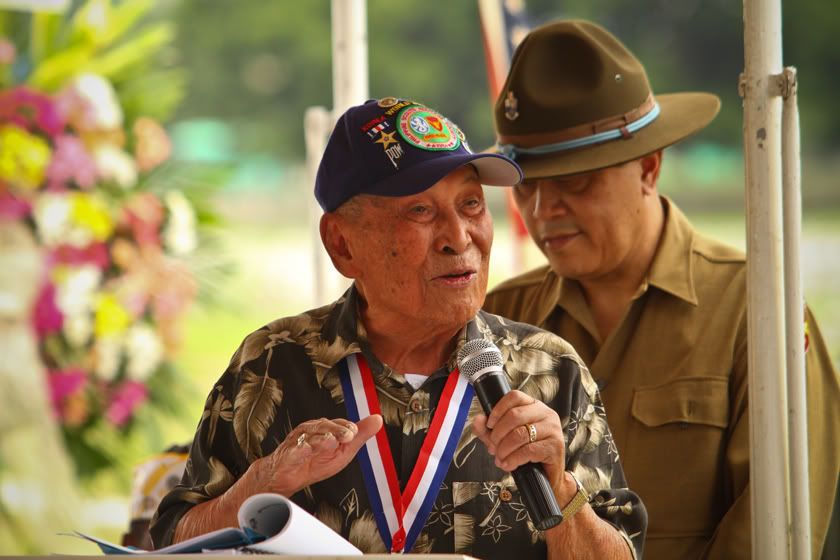 Eulalio Arzaga renders a smart salute as his comrades unveil a commemorative plaque: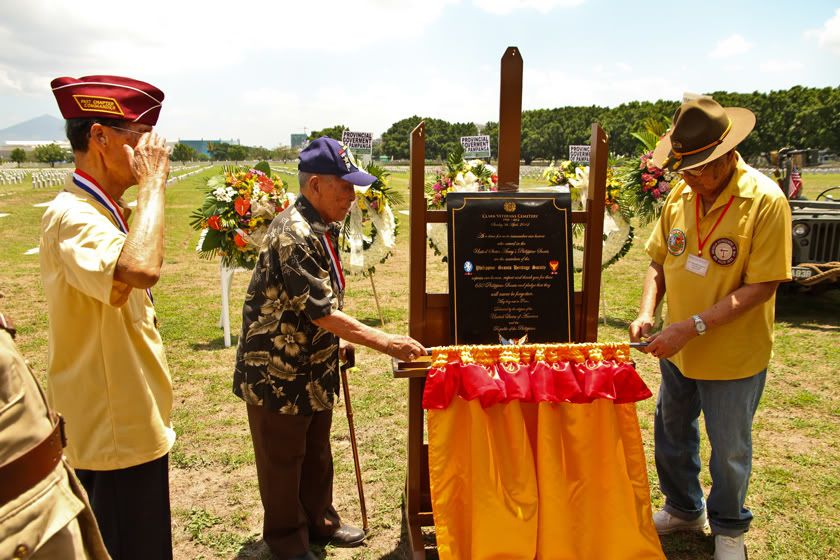 David Banaghan chats with Felipe: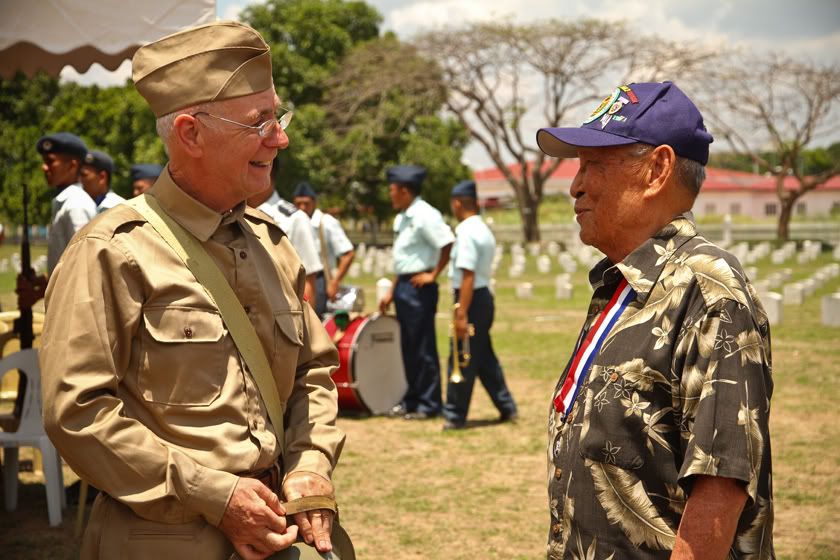 The afternoon was taken up with a reenactment battle showing the exploits of the 26th Cavalry (PS), the 57th Infantry (PS), The 41st infantry Division (PA) and Takeo Imai's 141st Regiment IJA:
The gathered troops await the rehearsal in the scorching sun:
the IJA makes its entry: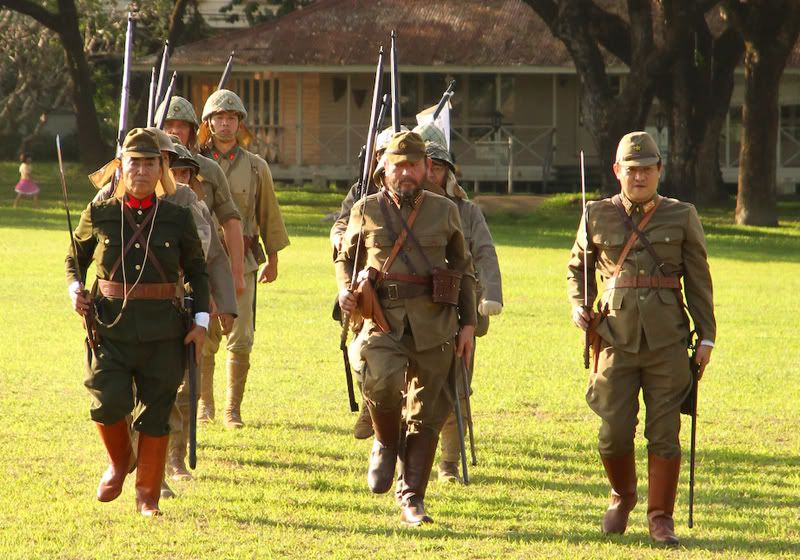 A screening force of 26th cavalry enter the field and engage the invading force: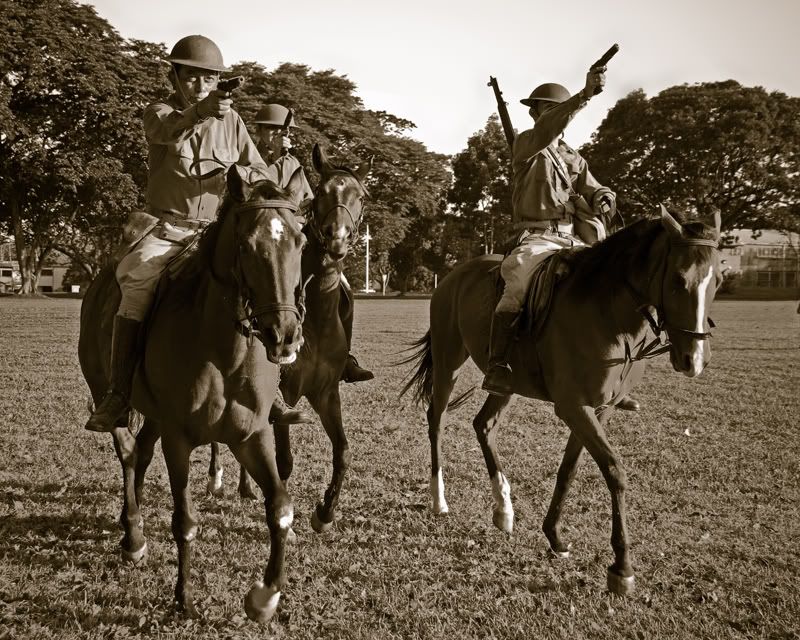 The scene is re-set as the 57th infantry enters the field: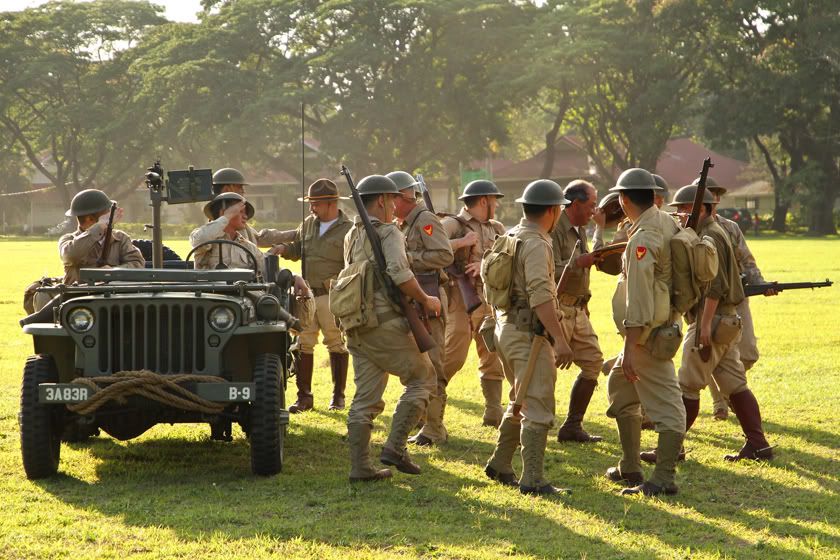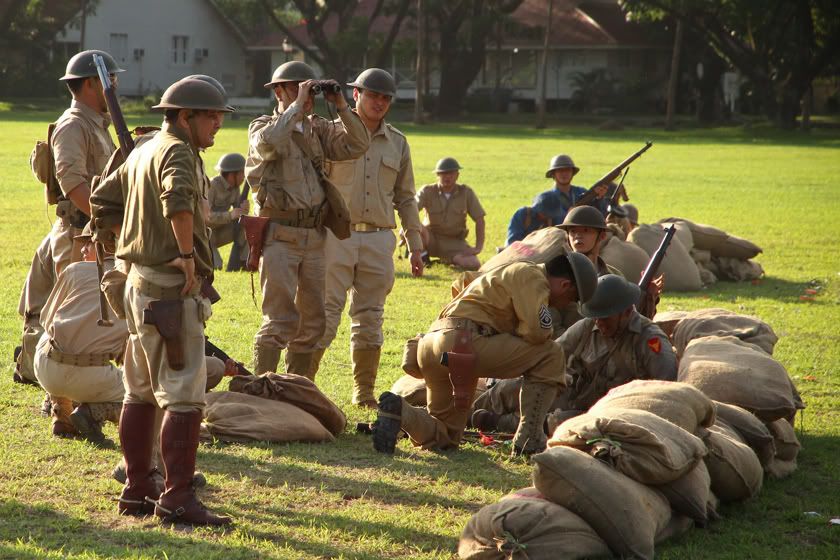 The first Japanese artillery shells hit home:
Imai's 141st begins its charge: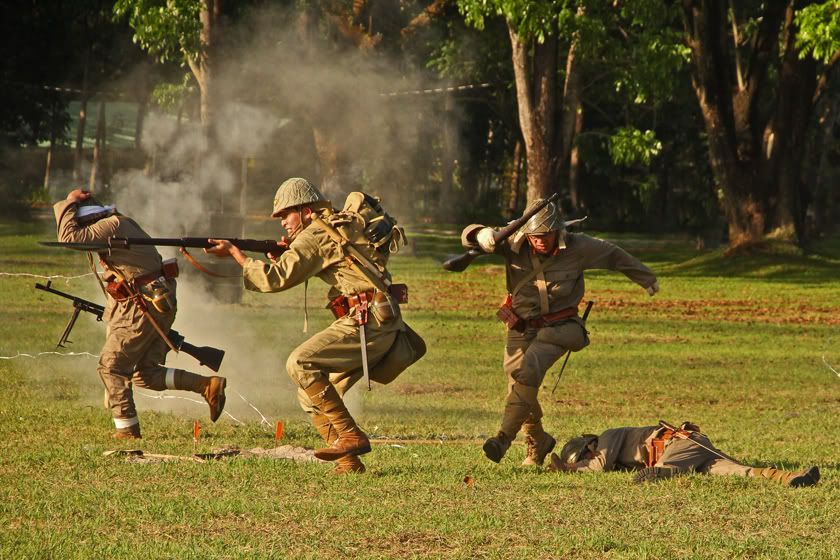 Japanese support weapons deploy: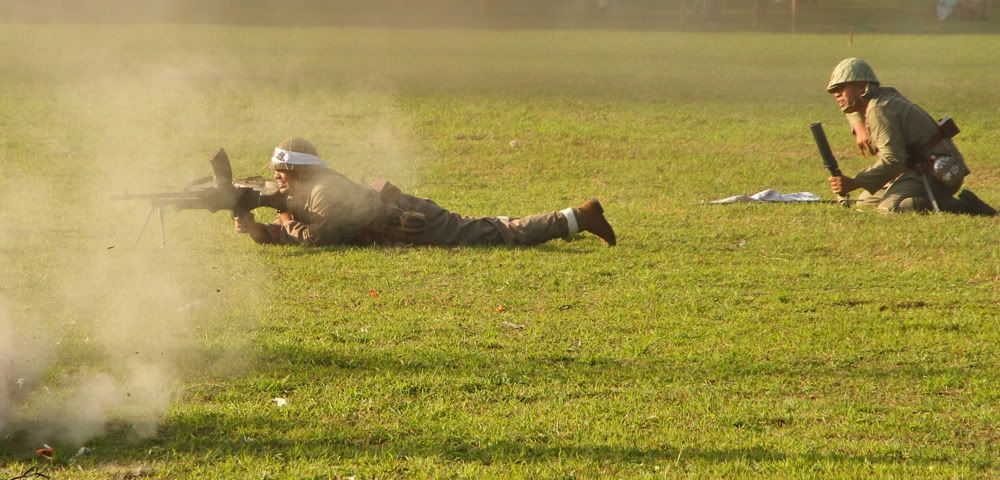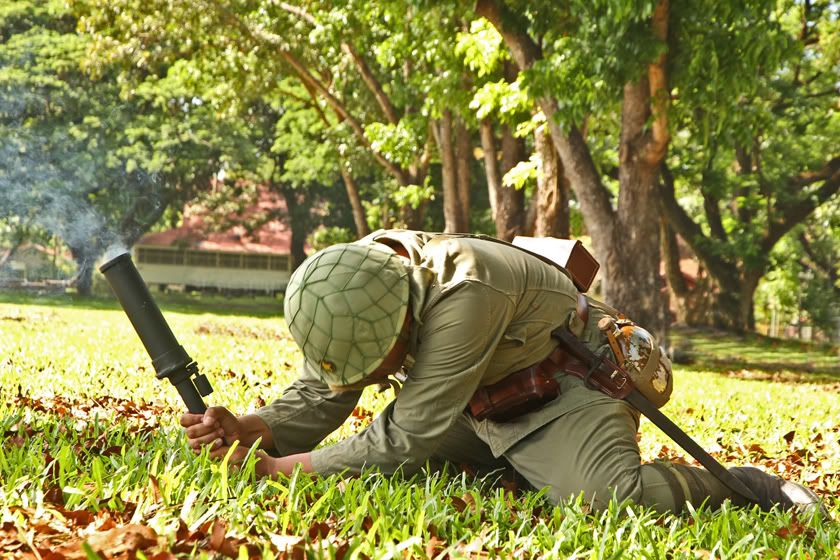 The Philippine Scouts return fire: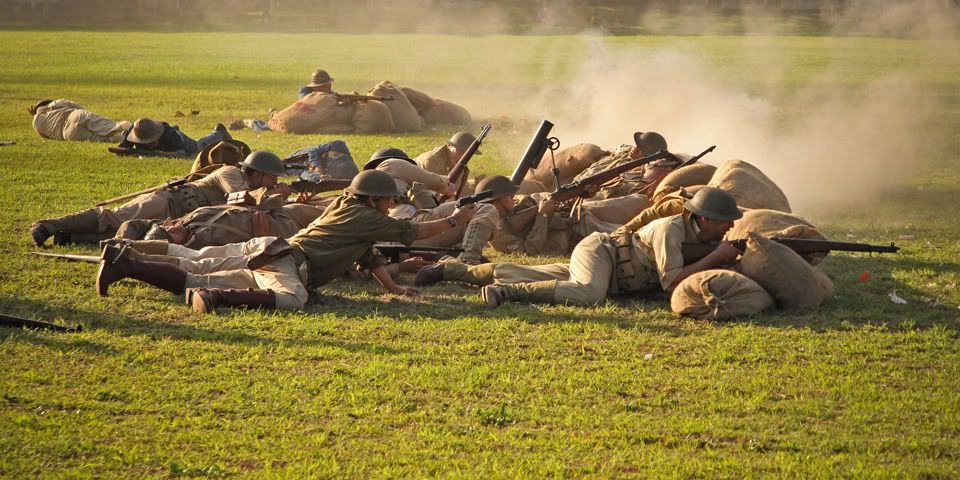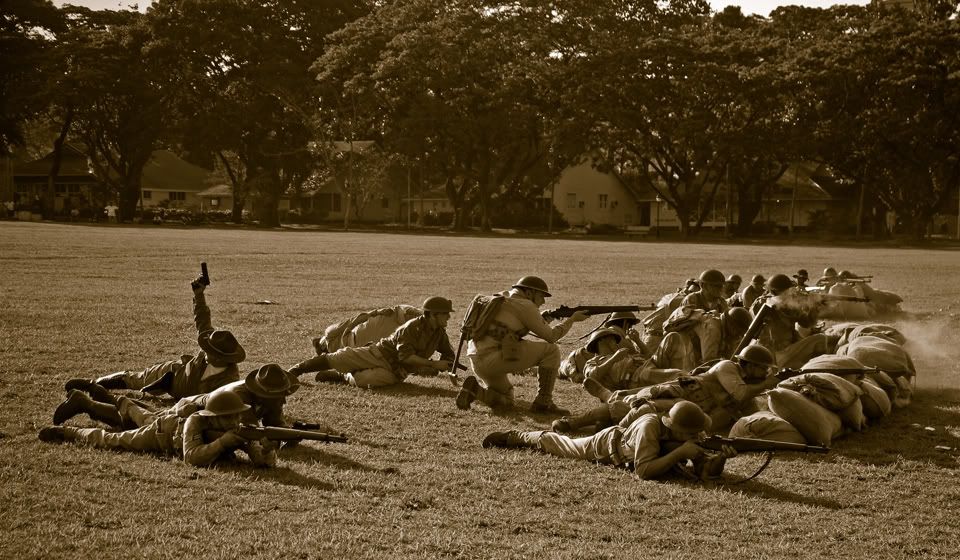 The Japanese troops rally and charge. A melee ensues within the USAFFE lines as the 41st infantry assaults the Japanese spearhead: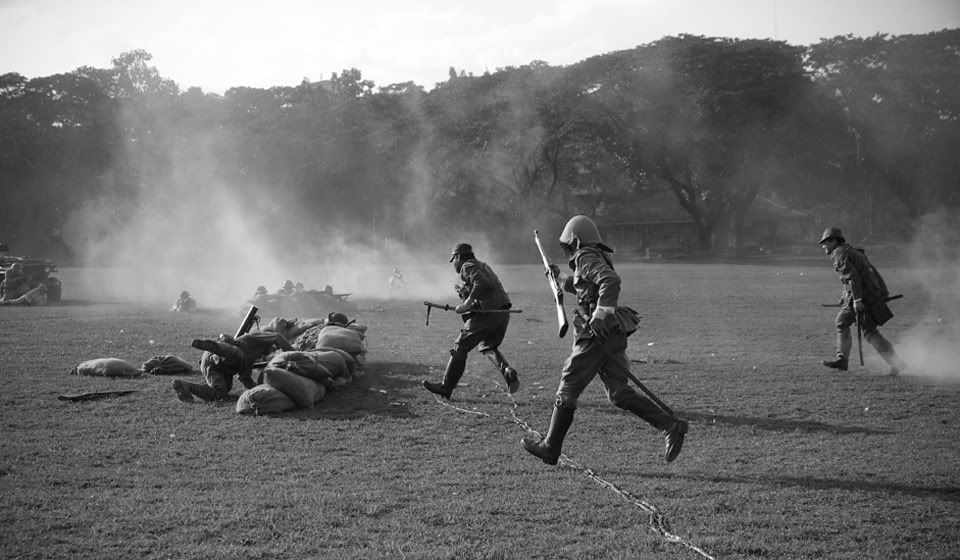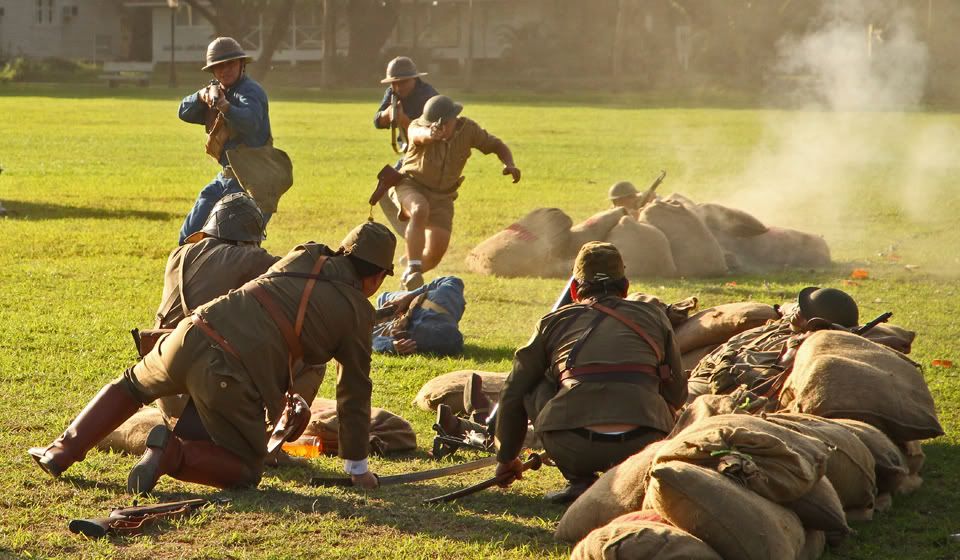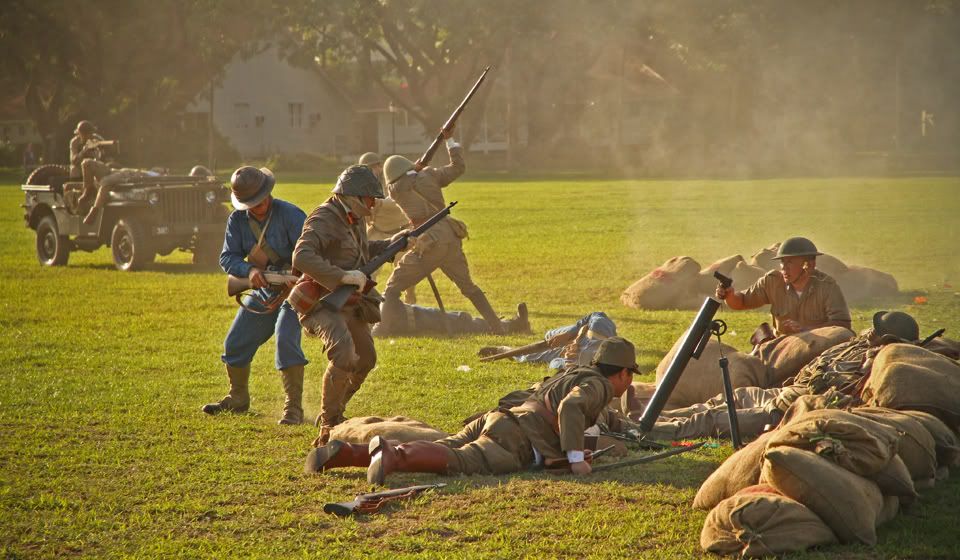 The battle has ended, allied troops help the wounded and search the dead: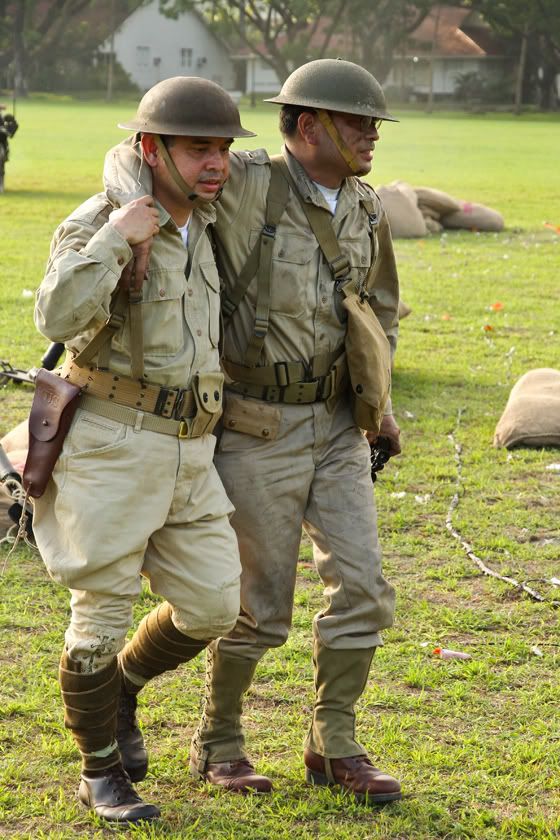 Philip presents the Men of the allied force:
The IJA rally their troops, Mr. Fukuda gives a stirring speech and they deliver their final Banzai!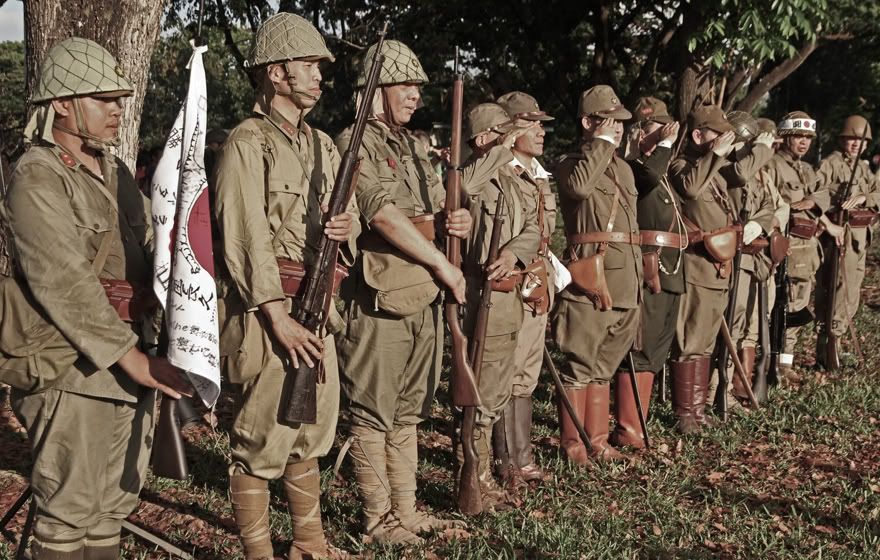 Erich looked splendid as a horse soldier of the 26th:
Next report: The ceremony at Mt. Samat.
Thanks for looking folks!