Post by CPL. Mills 2nd Rangers on May 16, 2012 22:57:53 GMT -5
I finally got the pictures up, I had some problems uploading from my house.
[/IMG]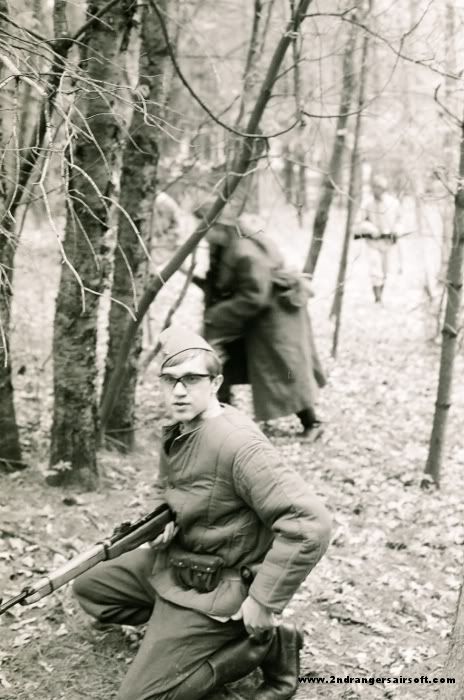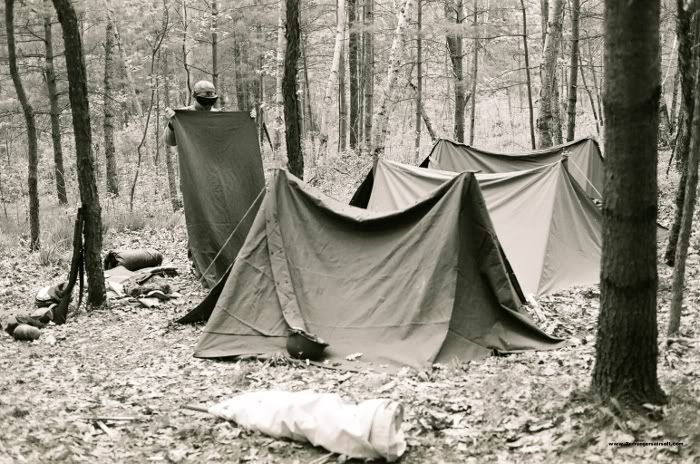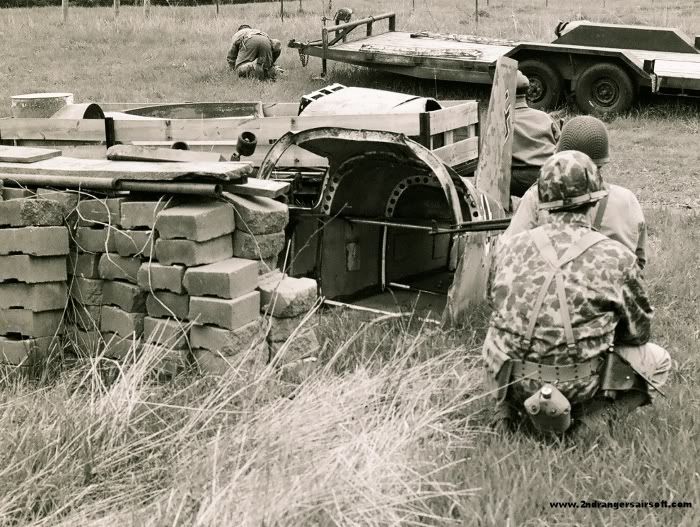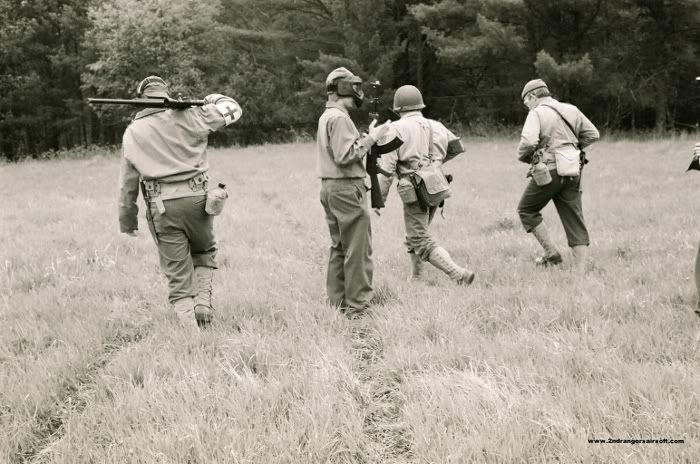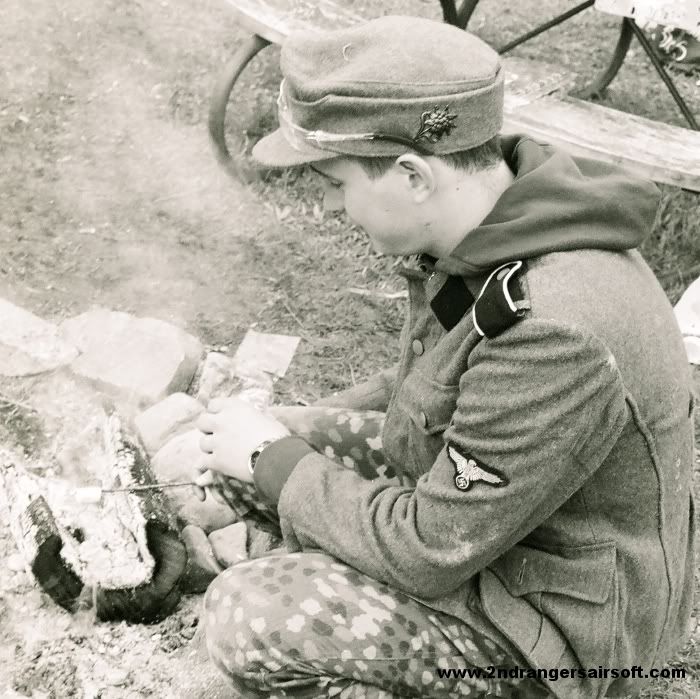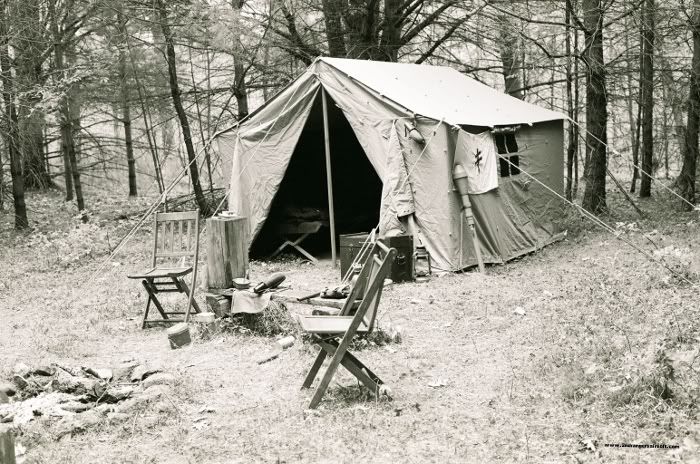 The rest are here:
s240.photobucket.com/albums/ff92/2ndrangers/East%20meets%20West-Torgau%201945/
I had a blast at this event, unfortunately Tom and I didn't make it until noon.
I really enjoyed the immersive aspect of this event. The fact that both side didn't always have the same goal was really cool. The best moment for me by far was when Tom lead a squad to try and capture a German, we hadn't seen any so we pushed on to the German HQ in the hopes of snagging one there, and we ended up catching the bulk of the German team with their pants down!
However as fun as the day was, there is a growing concern I have with this hobby. It is the calling of hits and the over shooting of players.
As I stepped onto the field, a Russian comrade came up to us and reported that, "The Germans are not calling their hits today, you really have to light them up"
And it was true, there are some players on the German team you really had to pepper before they would call themselves out. For example, when we sneaked all the way to the German HQ, after Tom yelled, "Freeze" he was forced to shoot all the Krauts in sight. And after he did that, the some of the Germans he had shot, picked up their guns and began to return fire.
Its hard to claim that he was out of range, he was well within range of the fully upgraded Thompson. I can only guess some Germans take the Term "Iron Nazi" literally.
I was in a fire fight with one German that was behind the tent, I could see the BB's pepper all over his helmet, and yet he kept firing. hmmm disheartened at this, I walked back to spawn. What is the point in wasting ammo at someone that wont call themselves out. I know I was in range, later that day I killed a German that was behind the barrels and I was at Truck in the middle of the field. This was over twice the distance then the German behind the tent.
I am fully aware that some German players think that I don't call my self out, which is not true. I call myself out.
Some people mistake me for Tom and vice versa. I cant tell you how many times I had somebody come up to me saying, " Hey Tom, Tom, Yo Tom" I would look at them puzzled either I would have to correct them or they would realize their mistake when they got closer to me. Its the same story with Tom.
Another reason I believed people thought I wasn't calling my self out was when I would walk around the field taking pictures. I didn't always call out that I was camera man when I got shot, something I should have done from the get go.
Somebody must be a firm believer that I don't call out, because at the last Minnesota event I was at, we got reports that, "The Rangers are not calling themselves out" despite the fact we stayed in Allied HQ, and never saw any action that entire scenario. We sat in our foxholes sitting next to Troy in the BA64. Yet, we were not calling out.
So now we have a problem that people on both sides believe that nobody is calling out that it has become a self fulfilling prophecy. We have people on both sides that proceed to overshoot other players. People that are not calling themselves out because they believe that the other side is doing the same.
I have minor complaints, as others do, especially about being lit up multiple times after yelling hit. It usually occured in the few seconds while I fumbled for my dead rag. I'm sure that many of the instances were simply due to my opponent not being able to hear over the din of their AEG, even when I screamed at the top of my lungs. It just happened so often to me and others around me that it began to grate on my nerves. I suppose I'll have to take it as just the game.

Fyodor
*taken from MOA forum AAR
Fyodor says, "its part of the game". This wasn't part of the game when this hobby began back in 2003-2004. Of course there was only about 20 of us then and it was a lot easier to root out the cheaters. This isn't as big a problem on the East Coast. I have yet to travel to the West coast to see if its the same story there. I am fully aware that in every form of airsoft that there are a cases of people of no calling out, but it has become particularly bad in the MOA.
Here is a short clip from the August event on Troy's land of Gerrek is getting lit up, he audibly called out, yet continued to get shot. He is in the open for crying out loud! There is no mistaking that he called out.
www.youtube.com/watch?v=g7XiB6BREF8
We all need to take a step back, realize that we are all just, "boys with toys" and leave the ego at home. Everyone wants to be the hero, but as any Vet would tell you, hero's get killed. So take the hit.