Post by Ersatzjack on Jun 15, 2012 18:22:39 GMT -5
Clash of Armor
When: 17-19 August 2012
Where: Fort McCoy, WI and further details to come as to specific play area.
Cost: Donation based to provide money for vehicle reimbursement and support to a military charity on the fort.
This will be held on the South post area most likely and will be away from the main cantonment area. That will make for easier access and no need to clear gate security. But I am asking for a building for electric, water and emergency needs. But, unless you get sick, expect to camp out. Bring lots of water and your own food.
Clear your calendars for this event. This will debut the completion of the German teams ground-up Sd. Kfz. 250/1 scout half-track build. See below: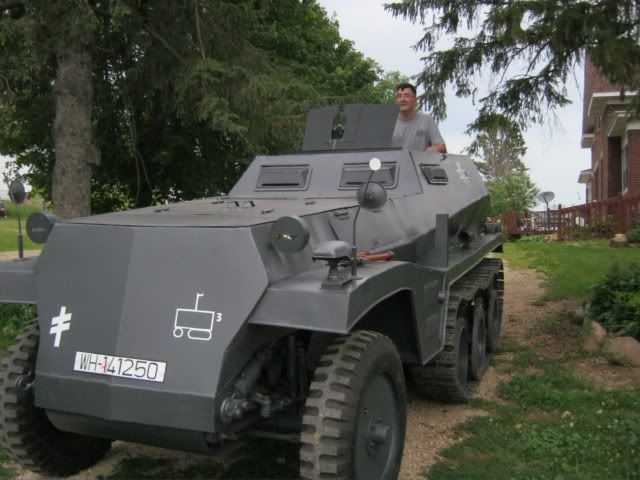 The Russians will be using their fabled Natasha (a BA-64 replica) and a host of other airsoft tricks and equipments will make this one event not to miss.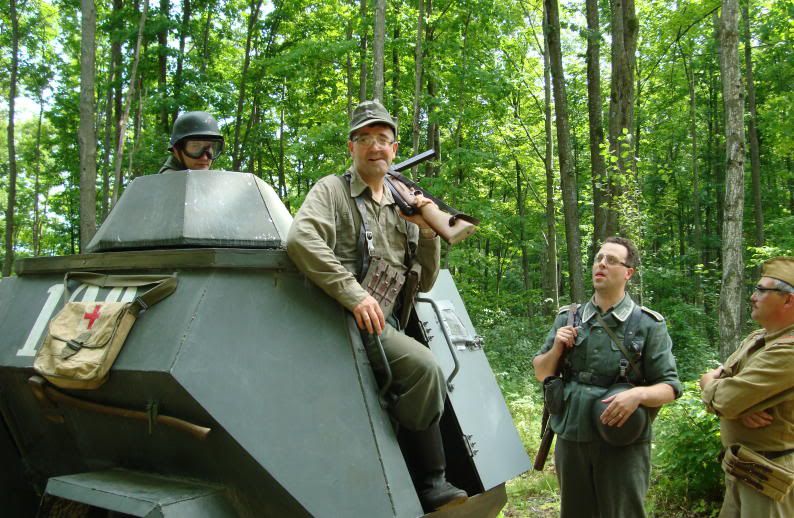 I'm posting this early so we can get a handle on participation and I'll need firm commitments from people so I can plan accordingly. Not being held on private property limits my set-up times so I need participant cooperation please. Don't make me start having to use pre-pay and other Internet based sign-up methods. Just please PM myself or ersatzjack2 on these boards if you expect to come and play. Then stick to your commitment. Come one, come all. If you've been a member but have been not attending, this is a great time to come back to the hobby. If you are a regular, then see if you can bring a friend. We'll have the room. Fort McCoy is pretty big.
Bio-bbs will be needed to play. G&G makes a good bio-bb. There will be an inspection and I'll not be interested in excuses. This is a fort requirement promise I made. I'll also have some for sale at cost but please come prepared.
I will be getting details as the summer heats up regarding where we will play and have a request in for urban area, so keep your fingers crossed. I welcome national participation so if you can make the trip, consider doing so.
Russian, German, or any WWII military combatant is welcome in uniform. All weapons will be WWII era (no exceptions). Partisan or civilian impressions are allowed but need previous approval. If you have only ever done civilian you might not get it. If you are new then it is more likely. But this is an East Front event so try to stick to those armies that were there. Naturally, we'll use other nationalities and civilians to round out the teams. Period camping will be encouraged but for economy's sake not mandatory.
Okay, you have your marching orders. Let's make this the big one.