Post by jimmiroquai on Nov 25, 2009 6:53:34 GMT -5
Hi all!
This was inspired by zbear's MG42 and slick63's mg34. Again, it's not 100% but it looks the part.
Parts used: AK47, ver3 gearbox, PVC, AK c-mag
Used Sintra board for the top cover and Buttstock.
Here are the humble beginnings...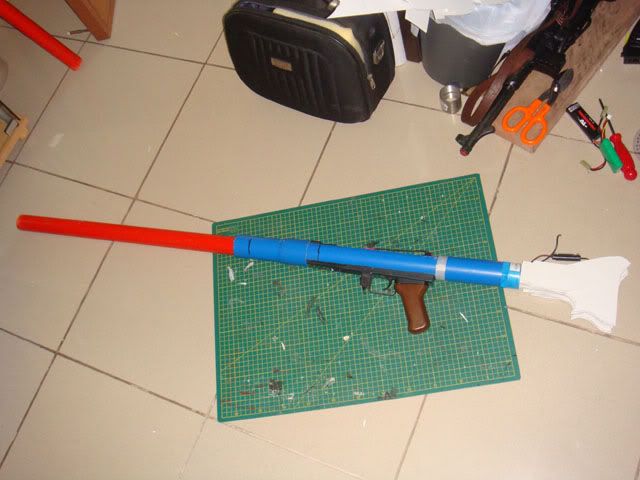 Apparently, the AK has a weird angle between the barrel and the receiver (part of the reason i don't like the AK). The don't follow a straight line, making it necessary to place the AK receiver at an angle inside the PVC receiver: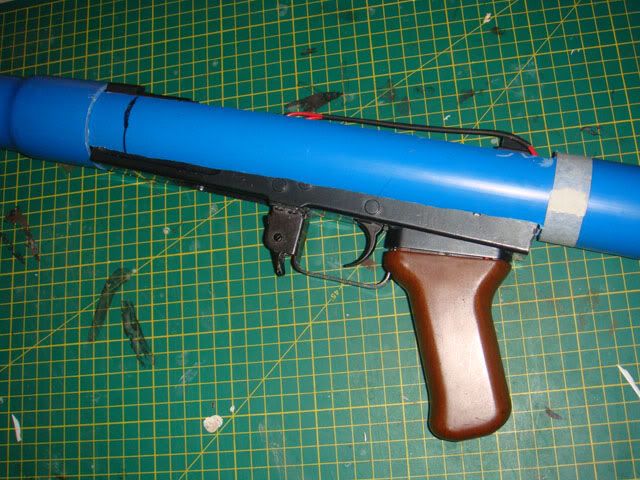 I've made the butt stock out of laminated 3mm Sintra (PVC foamboard). Applied putty and sanded the butt stock.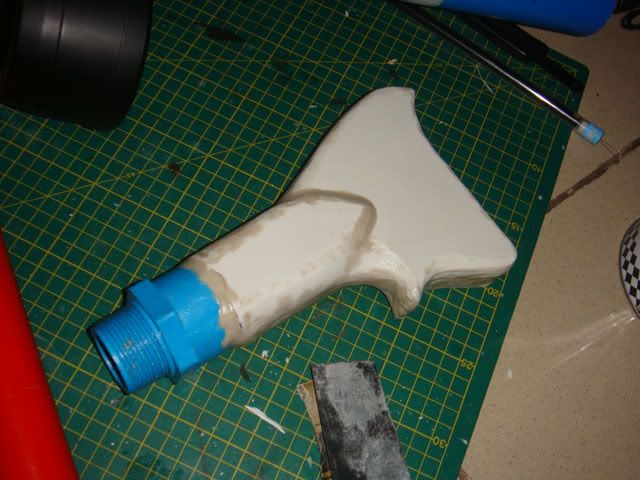 Test fitting...
The cone for the flashider came from a large spool of thread from a tailor shop.
The holes are a little smaller than i wanted. I only have a dremel so these are the largest i could make em. The front sight was hacksawed from a HK416 gasblock, the rear sight is a cannibalized Kar98 rearsight modified with some sheet sytrene. Rear sight is fully adjustable for elevation. Bipod is from an HKG3SG1.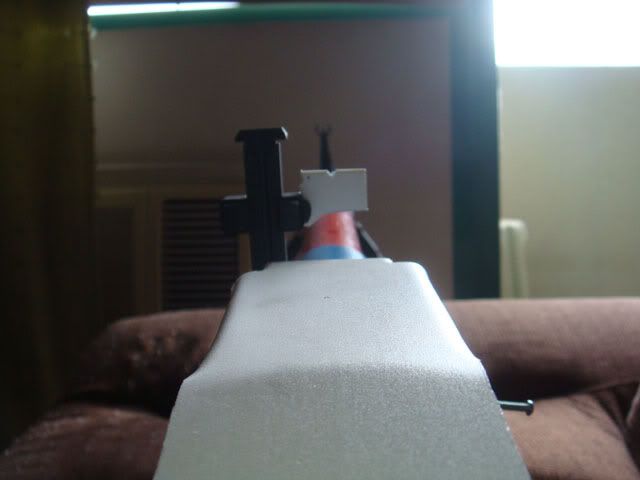 Almost done...
Done! Just have to do some durability upgrades. No chrono yet.
It's weird tho. It's seems massive!!! It's only 2 inches longer and 1/4th inch wider than the real thing (to preserve proportions) but it's huge, up to mid chest. Landsers must have been really tall back then.