Post by Adler69 on Dec 14, 2008 18:24:19 GMT -5
Following 2nd Bats advice and encouragement i am starting a reference thread for the different types of uniform items used by US GIs to be used as a guide for new guys trying to get together an impression , if anyone wants to add clothing items go ahead , we should all contribute to the threads.
Guys who have USMC uniform items should add them here if you want or start a USMC thread.
So here we go.
JACKET, FIELD, OD (SECOND PATTERN) M41
Second pattern field jacket specified in May 1941.It was gradually replaced by the M-43 Field Jacket , whose development begun in 1942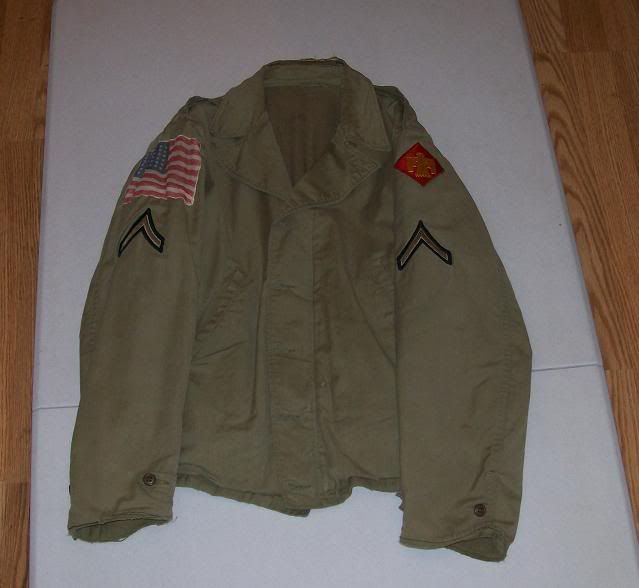 JACKET, FIELD, M-1943
A cotton sateen four-pocket jacket in the new Olive Drab No.7 (green) shade ,first issued in quantity to Airborne units in the ETO (17th AB div.) late in 1944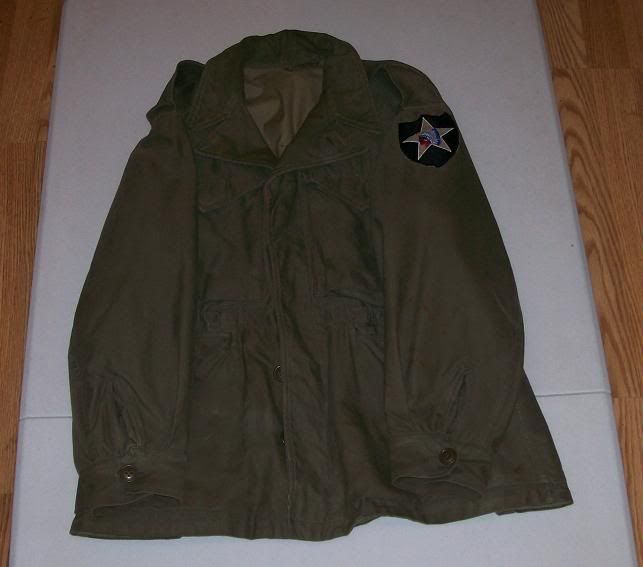 SHIRT, FLANNEL, OD,
COAT STYLE, SPECIAL
Convertible collared flannel shirt with gas-proof features
such as sleeve gussets and a buttoned gas flap on the chest.
Two plastic buttons are sewn at the back under the collar for
attachment of woolen antigas hood , wish i had a hood but they are so rare.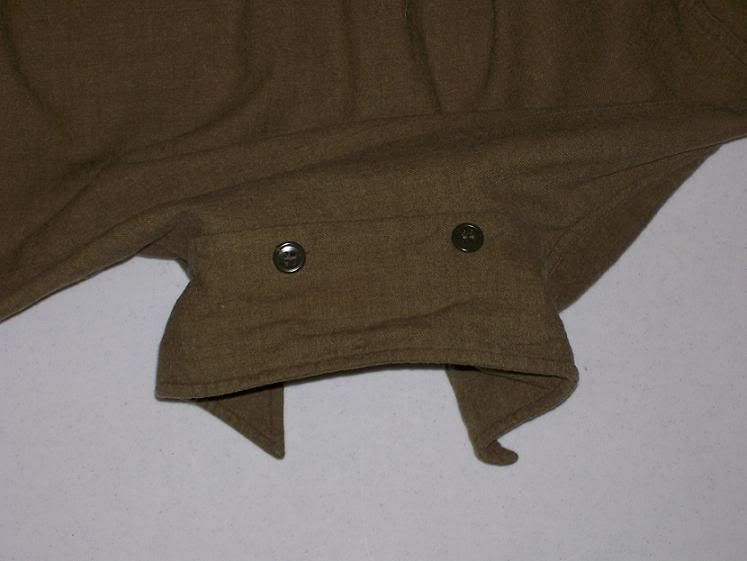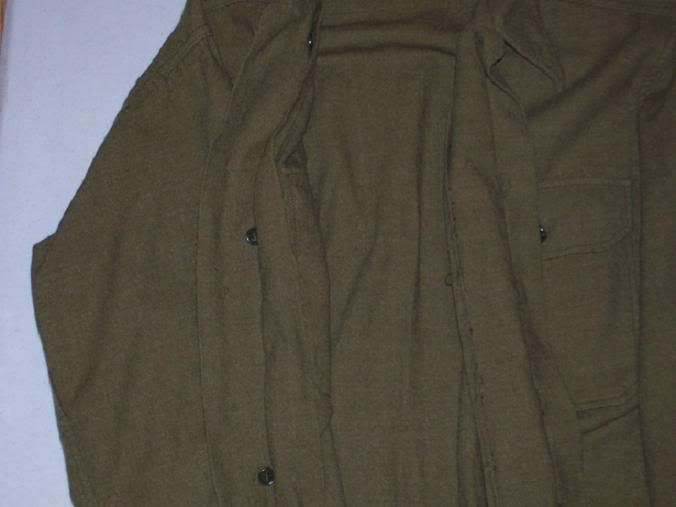 SHIRT, FLANNEL, OD,
COAT STYLE
This where the same as the above except without the gas protecting features and depending on what company made them they came in different shades and fabrics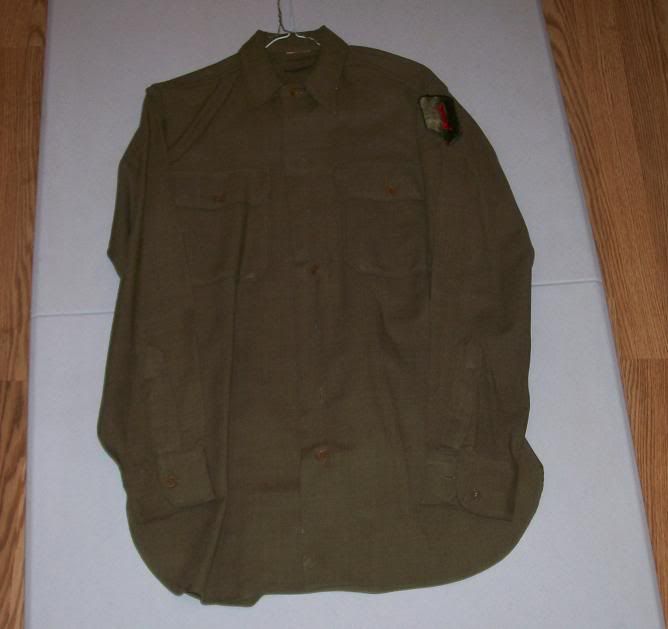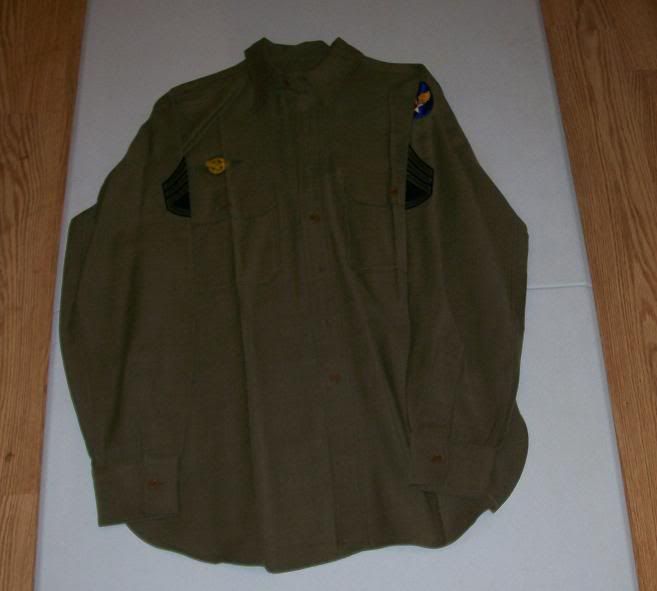 this is the officers model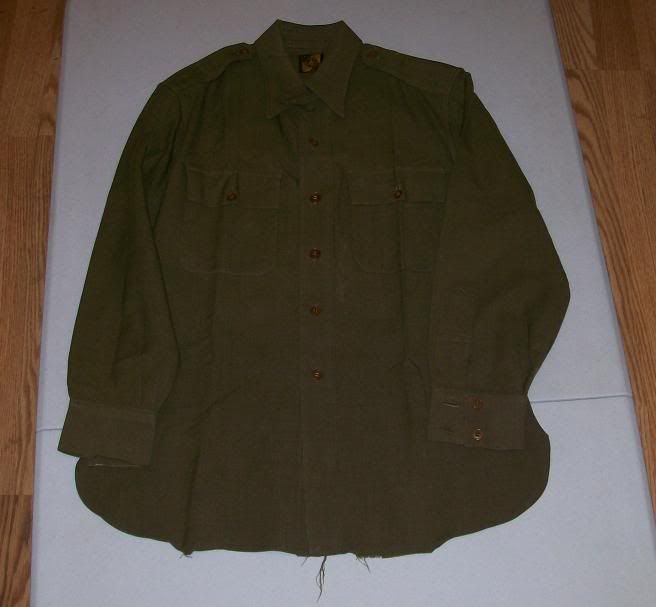 on this pic you can see the different shades of the fabrics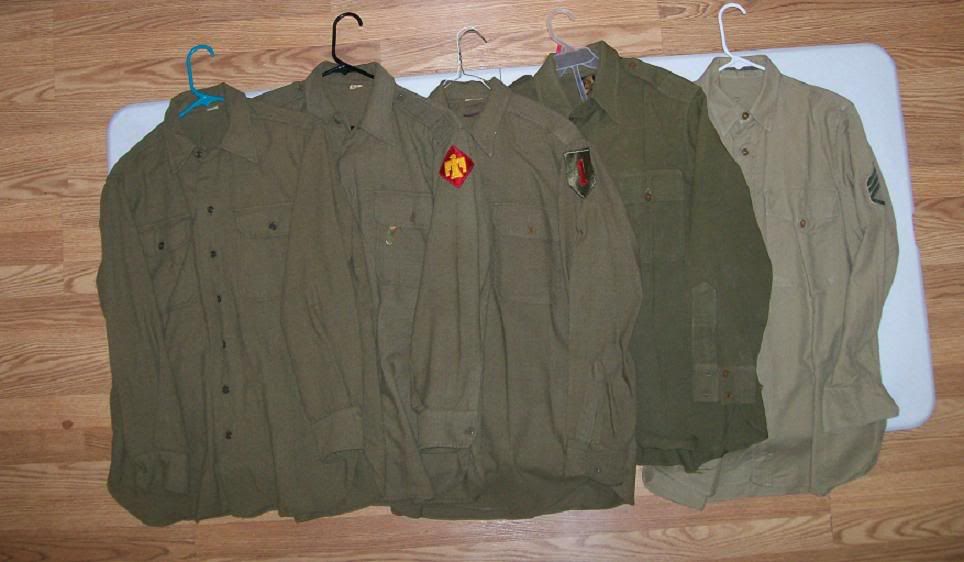 The USMC version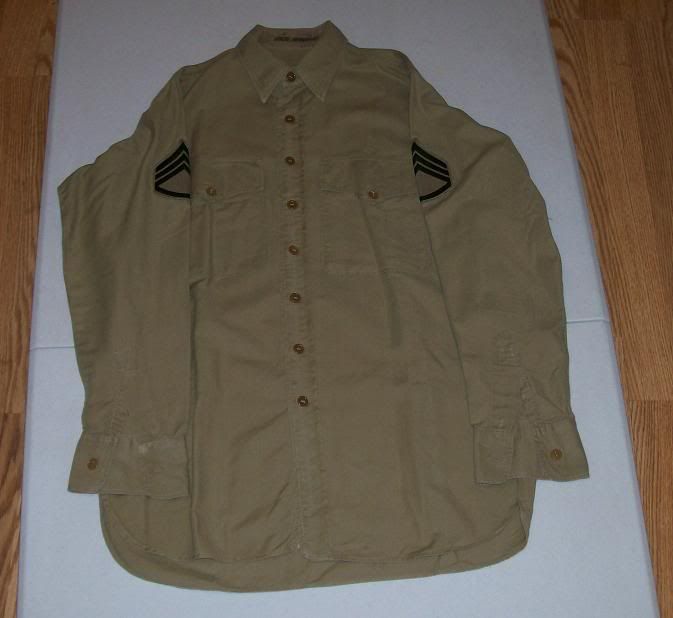 TROUSERS, WOOL, SERGE, OD
1937-pattern straigth wool trousers, stadardized in 1938 for most arms and services. Like the tan cotton trousers, they have two side and hip pockets and a front watch pocket, togheter with a 5-button fly.
Again , depending on who made them and the fabric used this came in different shades.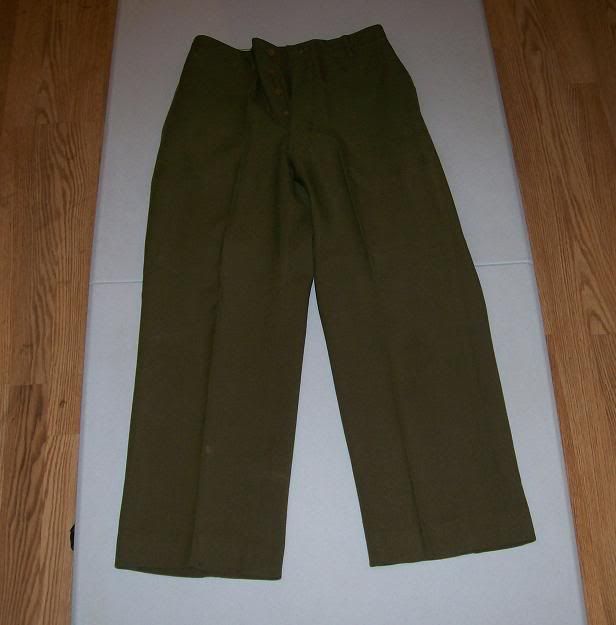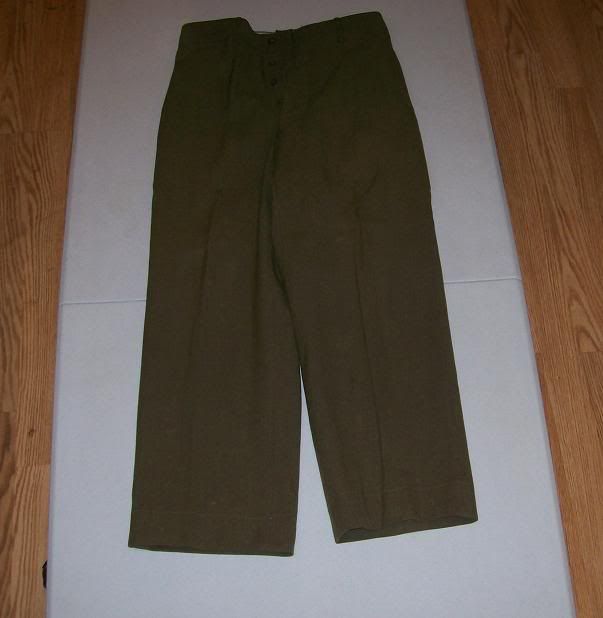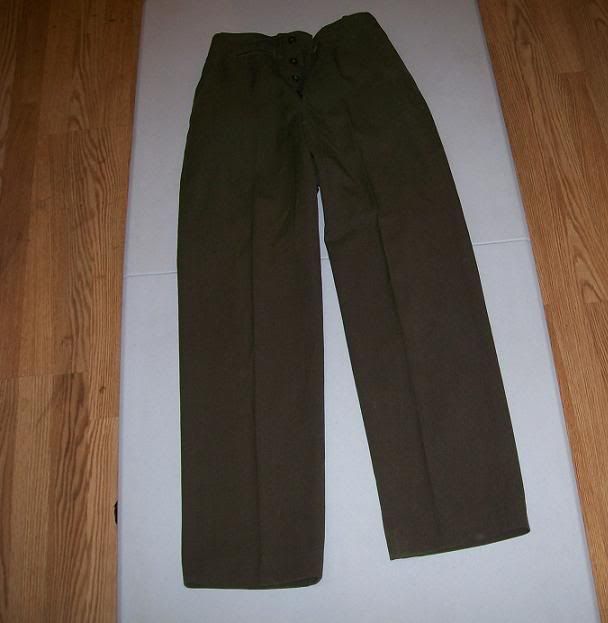 this are HBT trousers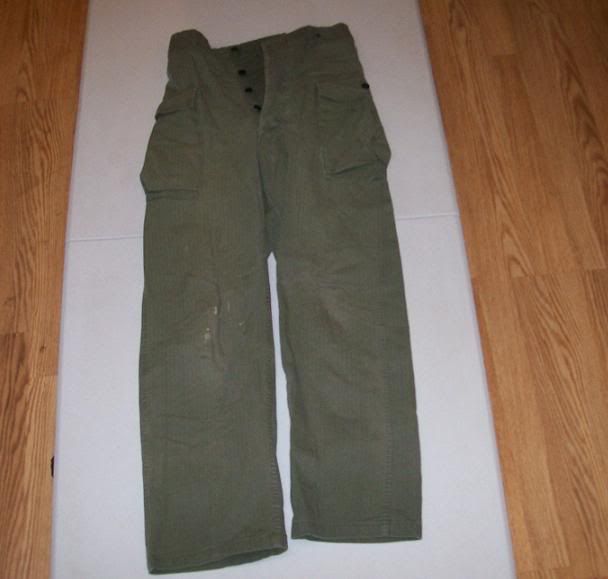 A rare type of uniform is the HBT ETO camo uniform , i used to own the full set , but my cousin lost the trousers , my example was manufactured in 1943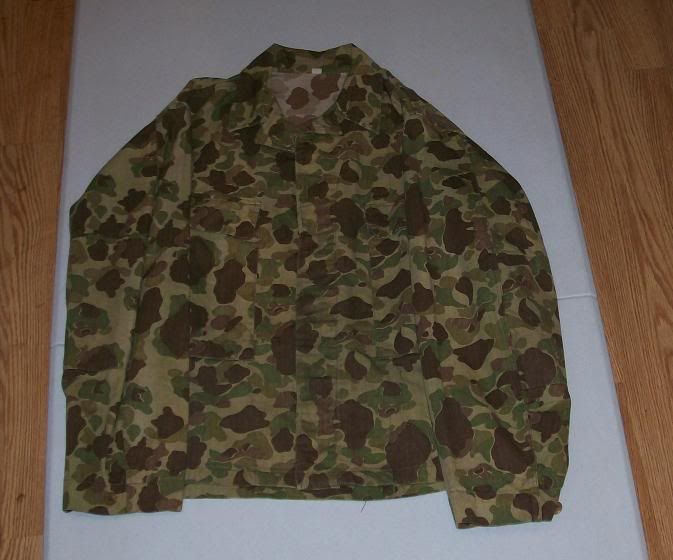 Class A's , this is your "walking out" or dress uniform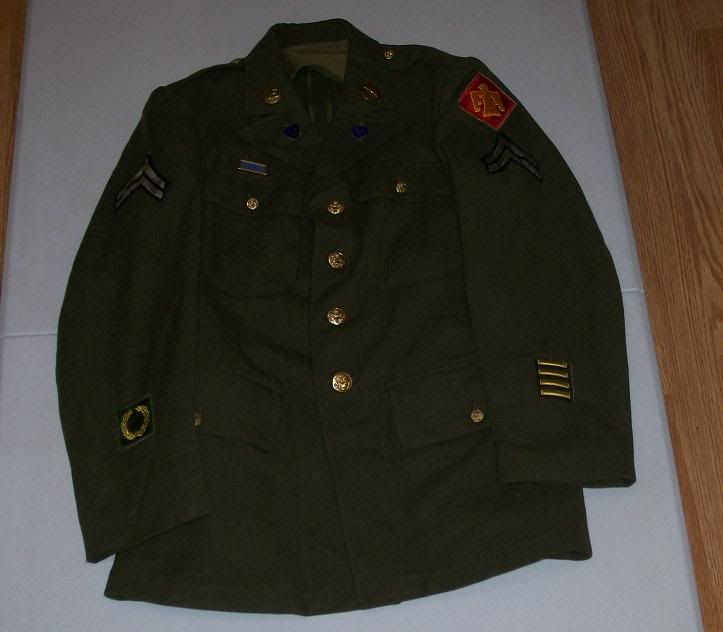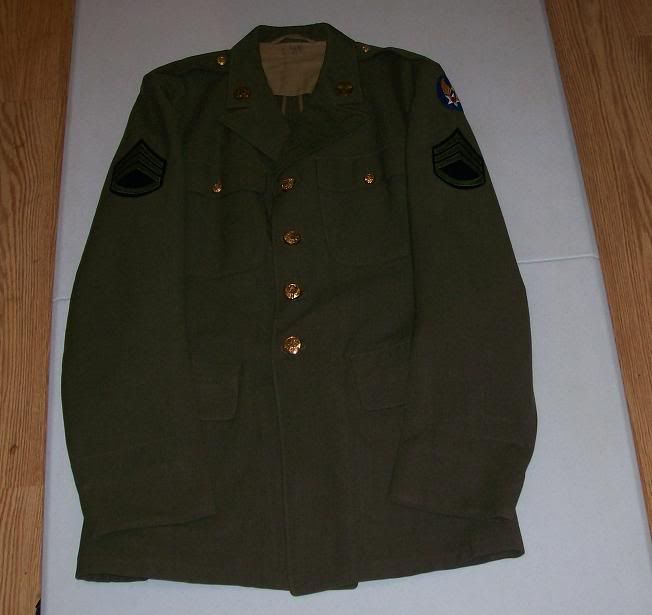 Overcoats
The overcoat was issued to every soldier in 1942 green plastic buttons replaced the brass button because of a brass shortage.