Post by jimmiroquai on Nov 6, 2010 8:49:07 GMT -5
Hi! I've finally started my MG42 project. Building it from scratch is the only way for me to go. I can't afford the zib nor a deac nor can these be shipped to my country even if i could...Kalbs pointed me to john-tom.com where i found some great plans. After some tweaking and adjusting to make it a little more realistic, i had the plans printed in full scale.
I've decided to build it using cardboard...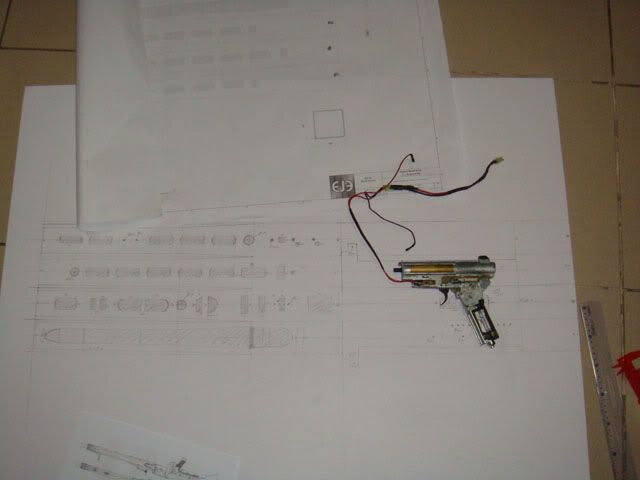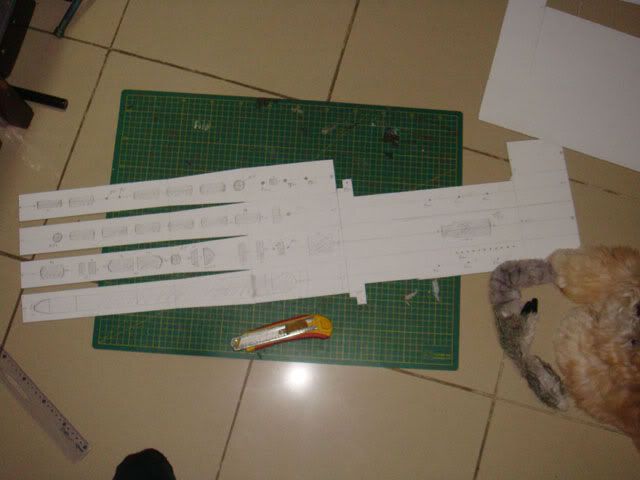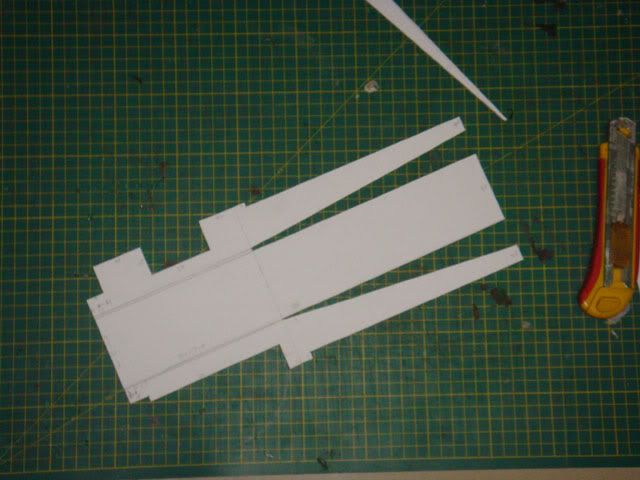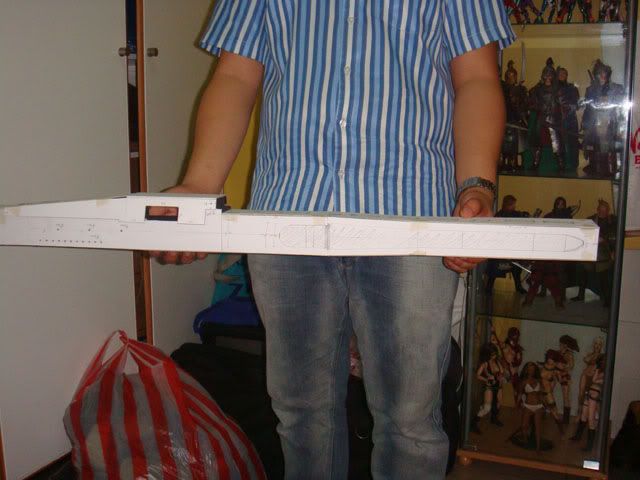 Just kidding. I'm made cardboard mockups to give to my sheet steel worker (same guys who fabricated my ppsh parts).
Some differences with the john-tom plans:
1) Barrel shroud and receiver will be one piece instead of separate
2) In the real MG42, the side panels of the barrel shroud do not taper as much as shown in the plans. I've made adjustments to correct this.
3) I've also enlarged the holes in the barrel shroud.
Even so, there will be discrepancies (a lot) due to the inherent limitations of the fabrication methods used.
Here are the parts from my fabricators:
Wooden stock: still raw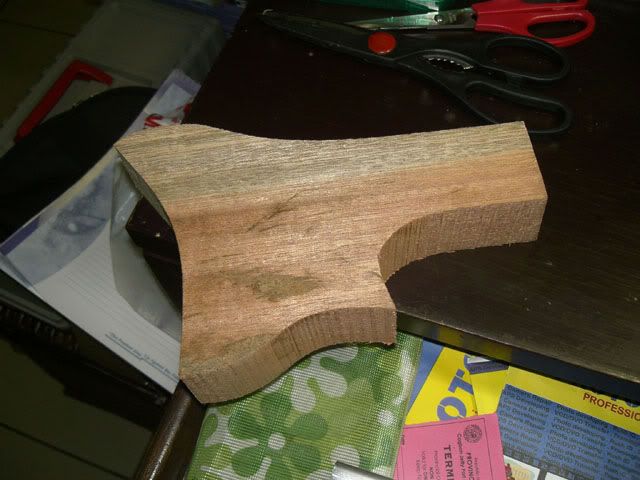 Aluminium Booster cone/flashider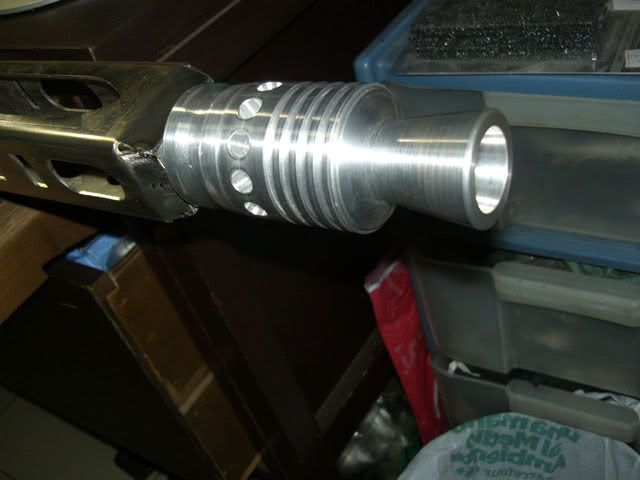 Steel barrel shroud, receiver and topcover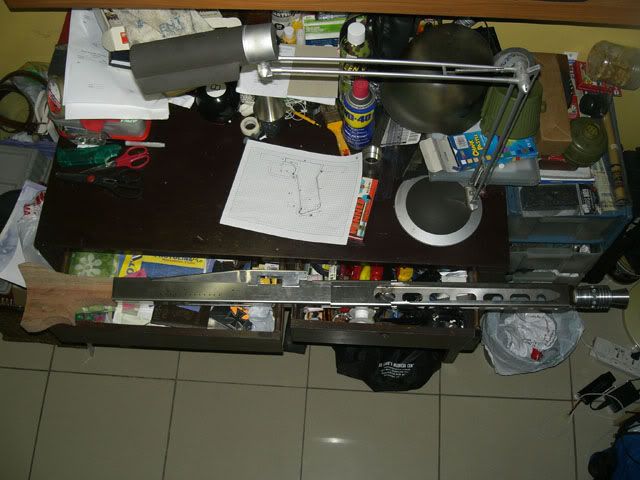 Realsteel Yugo Basket drum magazine: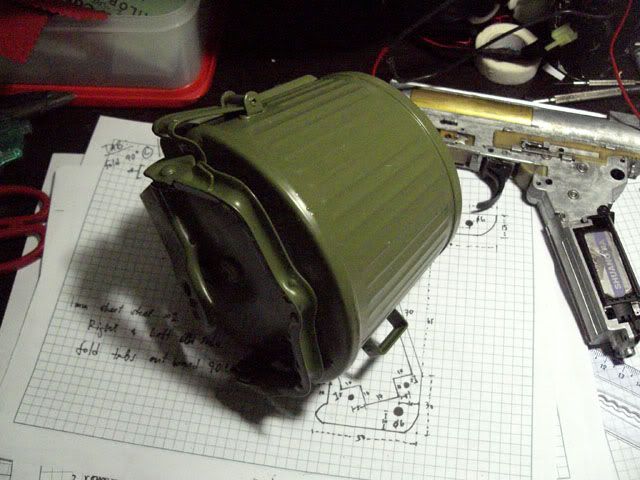 Modified the an ak hop to feed from 45degrees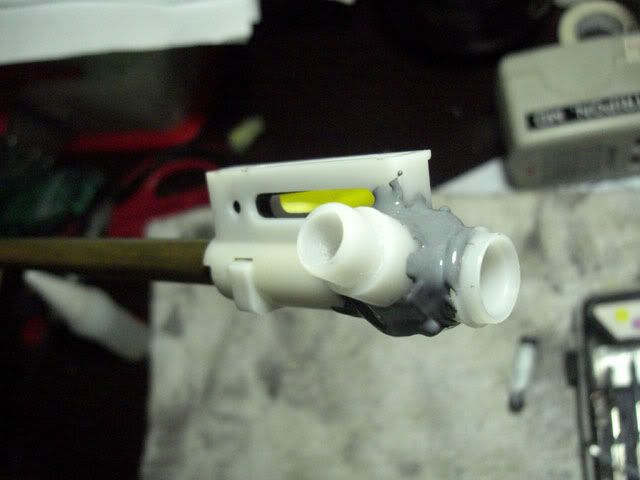 Version 3 gearbox fitting. I had to trim away some tiny parts of the gearbox like the guide lugs for the selector plate (this will be full auto only anyway). It was easier to hacksaw the gearbox than the steel. Pistol grip assembly is still being fabricated. It'l be bigger than normal to accommodate the motor.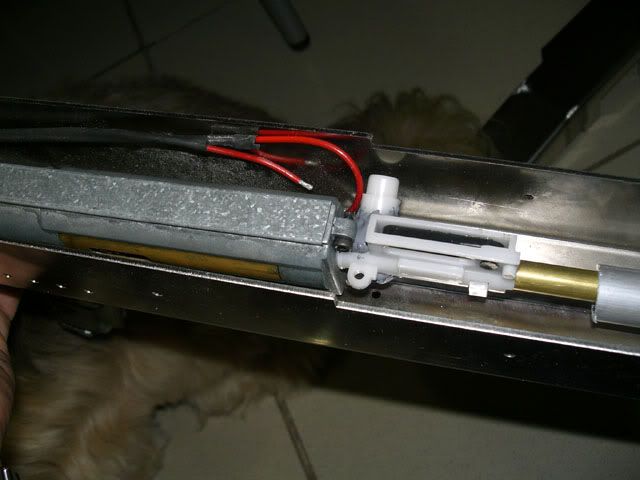 Here it is so far...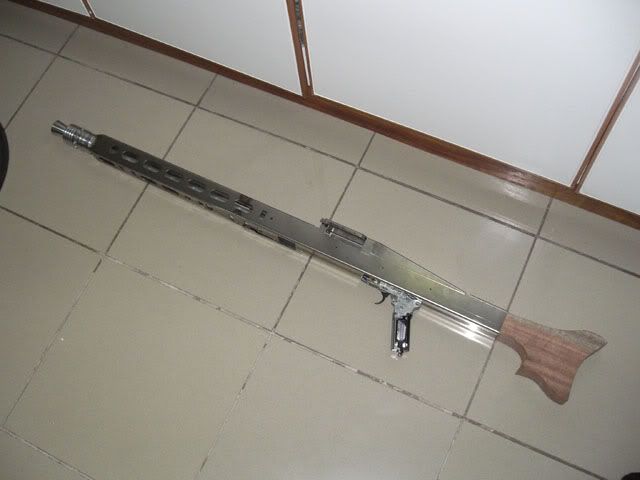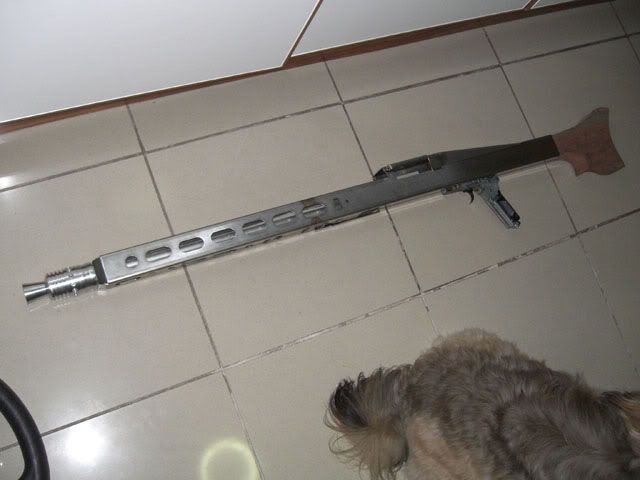 Still waiting on some drum mag internals to make this able to shoot.
The rest of the stuff i'm waiting for in the mail are mostly for the externals:
bipod, front and rear sight assemblies, feed tray, and a broken charging handle.
Still have a lot to do...
Might need some help from the great RC for some PVC detailing...
Also, i didn't realize that my fabricator had it made in stainless steel. No wonder it was so expensive. It'l be difficult to paint too...any recommendations?