Post by brownien on Feb 7, 2014 18:03:26 GMT -5
Bridge at Remagen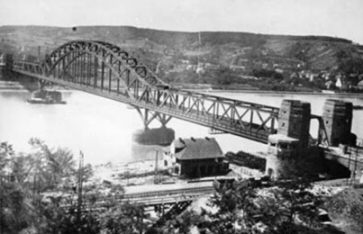 March 15th & 16th
Lash's Paintball, Perth NY
$30 Per person at field,
$20 Per person Pre-pay
Pre-pay to: nb17464@student.fmcc.edu
Troops! This will be a 2 day event, with hopefully some night fighting Sat night. I figure it being highs of 42-45 degrees that weekend, with the temp dropping to mid 20's, so camping may not be an option unfortunately. Hopefully we can do something like what happened last time, with everyone staying together nearby, and I will have to work that out with my "Commanding Officers". I will try to inform you all soon on space availability.
Night missions Sat all depend on who is willing to participate for the second day! I will take a count, and decide the duration of the event, depending on the willingness of the participants. I need your feedback! But please only specify a preference below if you actually plan on attending! I need to know definitvely who is willing!
If you plan on attending, Please PM me with your Impression (German Wehr, SS, or FJ OR US Para, Inf), your primary weapon and a phone number to contact you at (an Email works too), I do have most of your contacts from those who attended last time, but I want to make sure everythings up to date.
I need to know your primary weapon, because I plan on making this a RIFLE HEAVY event!
Each team will have only a few designated SMG gunner positions. These team members are the only ones allowed to operate on FULL AUTO! All others who are designated as riflemen, despite the actual weapon type you are holding, you will be regulated to SEMI only! this is to limit the use of "Spray & Pray" tactics. I want to emphisize the use of squad tactics here. FIRE & MANOUVER! I will also be designating anyone who has a LMG/HMG as the team's Machine gunner. He will be allowed to have extra bags of BB's and speed loaders for his own and his team's weapons on the field. He will also be appointed a Machine gunner's assistant, and must both operate as a team within their team. These roles can be swapped between team members between missions, so everyone can have the opportunity to go HAM ON FULL AUTO!
NOTE: Rules may be changed from mission to mission, especialy based on the turnout. nothing is set in stone, but this will be the baseline for this and all of my future events.
I would like to make this event about having fun in our hobby, but also try to make our hobby as realistic as possible! With that said, here is an outline on the uniform requirements:
US:
Either the M42's or M43's for Para's OR M41 Parsons Jackets, or M43 Jackets, both with wools or HBT's for Regular Infantry
Proper webgear with ammo pouches for your specific weapons, and preferrably some way to carry extras whether it be a Musette bag, Haversack, or GP bag
BOOTS! I know it will be cold, so I will not stress correct boot, just make sure they are warm!
M1 Helmet or jeep cap. I would like everyone to have some kind of head cover on, even if its just a green knit cap
German:
Any of the Wool uniforms will be ok (M35-M44) If you don't have such items, any of the german camo pattern jackets or smocks can be worn as a substitute with either camo or grey trousers.
proper webgear with weapon specific ammo pouches, and make sure to have a way to carry extras into combat (breadbag, or something similar will work)
BOOts! again, if jackboots or lowboots cannot be had, any warm boots with gaiters can be worn
Any German helmet with or without covers, or a field cap can be worn. Or anything of that nature (preferrably grey)
I will be recruiting locals at this event. They will not be held to such "high" standards as you fellow WW2AA board members, but I will help them look somewhat period correct. (10ft rule applies for all participants)
Partisans are also welcome to attend, just try to find some authentic looking clothes, that are warm enough.
I am really looking forward to this event! Please give any imput or voice any concers you have!
EDIT:
Grenades! I fell a bit short last time when it came to the explosive Pea grenades. This time, anyone who wishes to attend and have grenades to use, LET ME KNOW ASAP! at the latest I will be placing an order at the end of this month so it can be here on time. There will be no grenades of any type available the day of. If you want grenades, PM me and we can work out a deal on how many you would like and a price. Please note that the supplier sells in bulk, so if I cannot get enough people to share in the costs, we may not have any grenades of the exploding type.
LOANER GEAR!!! Anyone who wishes to attend, but doesnt have much or ANY of the gear required, PM ME! I have plenty of gear and guns to loan out, especcially thanks to 2ndBat! Let me know ahead of time and I can reserve the gear you need for you!